I'll wait little boy. Soon enough, you'll fall dead and then you are DINNER!
You ask, what can I do for the world? I'm just one person. Well, first thing and it's very powerful, study ...STUDY THE MATTER and in so doing,
SHAPE YOUR HEART to become THE HEART OF A SAINT.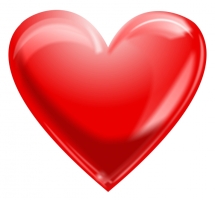 Then, when you read that the news reporting that the city of Seattle will have
about 2,600 people living on the streets in "illegal" shelters and that
TEMPS WILL HIT 25 degrees on a winter night....you will say:

This is outrageous!
Seattle is where the richest man in the world lives !
Something has to be done.
How can we change this?
Now we get to wild IDEAS, we're brainstorming.
Everyone write BILL GATES at MICROSOFT in Redmond, Washington.
Dear Billy, folks are freezing in your city, babe....
****
GET MEN INTERESTED in USA's JOBLESS, HOMELESS, STARVING FAMILIES !
You KNOW A CONTRACTOR? Get him to write BILL, stating what it would cost
to BUILD 26 SKID ROW MISSIONS ---each with their own soup kitchen
across greater SEATTLE area, sized to hold l00 people each.
Classrooms, bathrooms, showers might not be a bad idea, either.

Ahhhhh, I don't think so....
OK, THEN, if ya wanna be a pain in the neck, Bill... EVERYBODY has to write the NEWSPAPER 'LETTERS TO THE EDITOR"
BILL? Whaddya Say We blocade yer damn software! LINUX ROCKS ya know?
You are worth 53billion as of JANUARY 2008 your company is worth 380 billion.
Sure, you gave at the office....
But now, Give Seattle 26 full service skid row missions!


'ATTSA SPICEY BANK ROLL!
When your sensibilities are offended, ENOUGH, you are like Jesus SMACKING the Moneychangers, you start to STEAM UP, to want to weep and most importantly, to CARE.
YOUR HEART CHAKRA OPENS and you become an ACTIVIST.
* * * *
HOW TO BE AN ACTIVIST?


First, feel the pain of starvation, homelessness, read books
about it, like "A Fine Balance" so you really get it! Viscerally!
OR Visit New Orleans. or your local slum, Skid Row.
Next....
GO TO THE ACTIVISM INDEX,
('Cuz there's an ART to BEING A PAIN IN THE NECK
First you gotta feel their pain, EMPATHIZE....then
PHONE IN TO LOCAL TALK SHOWS!
Send emails to Reporters. Become a highly paid LOBBYIST )
* * * * * *
FUN P.R. Campaign: FIND HOMELESS PEOPLE with 'fablyweird' stories,
drag reporters over to the park to interview 'em
stuff that will OPEN PEOPLE's HEARTS when they read it!
"Aahhhh stories."
HOW MANY PEOPLE ARE JAILED FOR BEING POOR, NOTHING MORE?

HUNDREDS DAILY
CALIFORNIA CUTTING OUT THE POOR

NEW YORK THROWING POOR ON STREET
CATHOLIC CHURCH has EXTANT SHELTERS which should be funded by CASINOS in your state
CHURCH SHOULD BUILD A DOZEN NEW SHELTERS IN EVERY CITY OF USA with casino help.

I'm sorry, we're tap city right now. Lawsuits and all.
WE'RE NOT BUYING IT CARDINAL! JUST HOW WEALTHY IS THE CHURCH, REALLY? SEE "THIS WEALTHY!!!"

DOES THIS GENOCIDAL PERV CHURCH OWE HUMANITY? They need to say confession and change their own KARMA (click on live link, you'll see why.) Target them ruthlessly for your charity work!
~^~^~^~^~^~^~^~^~^~^~^~^~^~^~^~^~^~^~^~^~^~^~
~^~^~^~^~^~^~^~^~^~^~^~^~^~^~^~^~^~^~~^~^~^~^~~^

POVERTY & STARVATION are ENDEMIC IN the THIRD WORLD. AMERICA, wealthiest country on the planet, no longer has public aid for single mothers. BILL (the Grinch) CLINTON ended it! Everyone always knew he liked to #*&%( black girls!

RECESSION WILL SEND MILLIONS OF FAMILIES into ALLEYS/ & UNDER BRIDGES. Do a CHARITY to put them out on COMMUNE-FARMS

BONE UP ON BEING POOR CUZ BABE --YOUSE ARE POOR!
Learn how to SNIFF OUT ALL THAT FREE MONEY GOV WANTS TO GIVE YOU!

MOTIVATION TO HELP THE POOR COMES by exposing yourself to SAD DOCUMENTARIES DEPICTING TRAGIC DISENFRANCHISED PEOPLE so that you a) want to be a billionaire, b.) will open your own charity NOW and can salary yourself for this work. THIS METHOD REALLY WORKS! It kicks up the ambition and brings LUCK! Worked for Rockefeller who tithed.

~^~^~^~^~^~^~^~^~^~^~^~^~^~^~^~^~^~^~^~^~^~^~^~^~^~^~^~^~^~^~^~^~

AFRICA HAS THE WORST OF IT. THE CIA REGULARLY JUGGLES THEIR POLITICS, RULERS, GENERALS,
KEEPING THE CONTINENT IN CIVIL WAR and FAMINE so they can get new servant pols in the shake ups.
THE CIA HAND IS SEEN IN THE DARFUR FAMINE.

EVERYONE CAN SEND MONEY TO AN AFRICAN CHARITY for a STARVING BABY TO EAT

My Mommy and Daddy Died. I can fend for myself. I think this down here is food.

TAKE ANOTHER LOOK at that VULTURE POLITE ENOUGH TO WAIT FOR a BABY TO DIE BEFORE EATING IT

Picture below is of a VULTURE watching a child, waiting for it to die. Guy
who shot pic killed HIMSELF 4 mos. later. Starvation in Africa got to him.


I'm patient. I have nothing else to do. Just salivating is all.

"We sit here and bitch about our problems; not liking our jobs, not making
enough money, wanting a new car. Everyone who reads this is sitting in a
house or apartment, looking at their computer screen, in warm clothes. If
that computer cost you $1,000 you could have supported a child in Africa
for over two years if you'd refurbished a throwaway as I did with my little 1995 DELL special.
That really gives you something to think about doesn't it?
Remember THAT tomorrow morning when you are sitting in the Starbucks
drive through, complaining that the car in front of you is taking too long,
holding you up from getting your 1000% markup coffee, getting to your job, in a nice air-conditioned
building, where you make in one hour enough money to support one of those ethnics
for at least 1 week. Look at this picture. In case you are not aware, that
is an African child unable to crawl to a refugee camp that is 1/4 mile away, so he will NOT be able to
eat any food. CURRENT STARVATION STATS? 200 MILLION.
That is a vulture in the background, waiting for the
child to die, so it can eat him. The photographer committed suicide 4
months after taking that picture.

~^~^~^~^~^~^~^~^~^~^~^~^~^~^~^~^~^~^~^~^~^~^~^~^~^~^~^~^~^~^~^~^~

WHAT VULTURE SANDWICH ORG tries to do here is the BIRTH OF A WAKE UP CALL. It is NOT a CHARITY as the author/webmistress here gets 600$ a month from the government Social Secur.and Disabil. combined and can't get food stamps! It's not even a true WEBSITE right now. But with a catchy name like VULTURE SANDWICH ORG I am convinced YOUNG people will come to see it and be stunned and some person who can afford 5$ a month will SIMPLY USE HIS VISA to get the free domain name and then we can run a website. I'll be YOUR free WEBMASTER --I'll help you edit articles and I can FTP it, meaning LOAD IT to the net...And you might even get charitable Status with IRS and SECRETARY OF STATE gives Non-Profit-Tax Exempt status, both for free from your bookkeeper and your LAWYER or you walk it thru CITY HALL yourself. Then we can delegate FRANCHISEs in every slum in AMERICA, get ethnics working in america and in AFRICA/Haiti/ starving places like that. I especially want YOGA TEACHERS and ARTISTS/DESIGNERS who can go into villages, safely. SEE IMPORT FROM AFRICA.

I AM ANITA SANDS & I got into activism for El Salvador and Guatemala 30 yrs ago when someone dragged me to a LATIN AMERICA FOLK ART show at an ad hoc gallery. It really was a lot of horrendous B&W photos of US trained DEATH SQUADS wiping out entire villages in QUICHE PROVINCE. Dozens of villages, massacred by Guat. Gov. but trained by USA. Taught to kill Babies, children wives, girls, dogs. Oh yes, and there were photos of some arty pottery but the Kilns had all been burnt down. . Just GOOGLE QUICHE MASSACRE. It looked like dozens of JIM JONES GUYANA DEATH CAMPs! SHOCKED, I became an activist and attended church basment meetings of CISPES AND NISGUA. (Solidarity with Salvador and Guatemala.) And stood on the Venice Beach Boardwalk reading palms for donations with the heads of the charity. THE SHOCK FACTOR was and is always very important. I used to read horoscopes for CARLOS CASTANEDA. He said American kids were asleep. The only way to wake them was to have an Ancianito (an old one, a Don Juan figure,) take them to the pediatric CANCER WARD and then, the MORGUE, walk 'em thru it and show 'em what the penalties were for eating junkfood and not going to college, how it was all sharp corners down here on Earth. SCARED STRAIGHT as it were.

WELL, this is your MORGUE kiddo and I walk YOU through it. Feel free to bring your children. The reason I send this site to you is that I feel that YOU are saintly enough to be shocked and moved and incorporate this entire webpage on your website today. Just lift it. SAVE it to cache, to C: drive and publish the entire thing at your website, Rewrite me as you will. Use all the articles, I give them to you, any files here that you want. I am your servant in this matter. You can run a charity and make a million a year for the poor, salary yourself whatever you please, you know.

When you make your own website, (for whatever business reasons) throw all this text and these LIVE LINKS up on just ONE WEB PAGE as it's a people-awakener. OR, you pay out the 4$ a month "WEBHOST FEE" on your VISA, (Go Daddy DOES IT FOR THAT PRICE) This webpage becomes a real DOMAIN NAME and I am your lifelong freebie webmaster. (My life, not yours.) Any article you find worthy of going up on VULTURESANDWICH.ORG I do the FTP,(siteloading) also the Editing and creating an HTM article all free, I volunteer services, my share in the 'giving.'

If you or your pals want to get real charitable status, give fundraisers, the cash is sent by you to Africa. I'm out of it cash wise. Out of the loop. I'm just a volunteer or pro bono idea teacher here in Los Angeles.

Say 'mail a buck to this or that hospital, this or that Maleria or Pediatric Doctor in Africa. I always tell my rich astrology clients to send a five spot to the famous lady doctor that I saw on Ted Turner Cable documentary --Doctor Juliana Otieno, PO BOX 1823 Kisimu Pediatric Hospital KENYA W. AFRICA A Good google will give you many references to HER and also a dozen other pediatric hospitals in a Dozen African countries. Make these hospitals the recipients of your fund raising parties. Anita Sands Hernandez EMAIL : astrology at earthlink dot net.

~^~^~^~^~^~^~^~^~^~^~^~^~^~^~^~^~^~^~^~^~^~^~^~^~^~^~^~^~^~^~^~^~

TAKE THE MAGICAL HOW TO MAKE A WEBSITE SEMINAR (for DUMMIES)
as FINALLY, IDIOTS and small CHILDREN can NOW MAKE THEIR OWN WEBPAGE!

At this WEBPAGE are WEBMONKEY FOR KIDS TUTORIALS, also URLS that COMPARISON SHOP webhosts. some are 5$ a month for awebsite, the domaine name is free given by your Webhost. You'll find list.
Or you create "ADOPT_AFRICAN_BABY.COM or FEED AFRICA or KIDLIFT dot com.
A charity you can run, now to get those kids over to USA, giving
fundraiser parties, starting your own charity.

SLUMDOG MILLIONAIRE FILM CELADON productions, the director/writer, paid its young actors between 700 and 2k in us dollars and then gave a Mumbai CHARITY $726,000 U.S.cy. FOR the STREET KIDS OF MUMBAI! And their film's stars. WHOPEEE! 250,000 street KIDS /beggars/ waifs, (estimates the United Nations) that's THREE BUCKS for EACH KID, enough for a hot lunch! ONCE! That FILM MADE 326MILLION DOLLARS!!! THE STUDIO i.e. DISTRIBUTORS, American corp "FOX SEARCHLIGHT" pictures gave nothing to the city of Mumbai, its street kids and needs an angry letter.from you shaking them up!

THE "HOW TO CREATE A CHARITY, SALARY YOURSELF & GIVE A FUNDRAISER
This will LAUNCH you into the Bigtime, networking with all the CEOs in your city. What else is in your life that would accomplish such networking altitutdes for you?? Beatle Pauls wife was nobody 'til she started that Prosthetic Leg Charity. Because of it, he admired then married her.

PLAN NOW TO EVOLVE YOUR COMMUNITY BEFORE YOU AND YOUR FAMILY DEVOLVE. This IDEA is so SPELL BINDING, you CAN FILL ENDLESS, HAPPY, PASSIONATELY INVOLVED HOURS WITH THIS WORK (AFTER YOU LOSE YOUR JOB,) BE MIGHTILY ENTERTAINED AND MAKE SOME SERIOUS MONEY TOO!

An ANIMAL RIGHTS CHARITY, SMALL BUT JOLLY, A FABULOUS, EASY START, hilarious parties with a chicken motif to get birds out of cages, into RUNNING FREE. Get you tons of publicity! PUhlenty of ORGANIC RUN FREE FARMS exist. DO a documentary on them

While we're talking DOCUMENTARY cover the TENT CITIES full of homeless families, in every major American city.

JOIN PLAYWRIGHT EVE ENSLER with VDAY, in support of CONGO RAPE VICTIMS.

WHEN YOU GET YOUR GROUP UP AND RUNNING, DO NOT FORGET SENIORS!

HOMELESS DISCRIMINATION, ARREST, ALL OVER USA MUST BE STOPPED.


~^~^~^~^~^~^~^~^~^~^~^~^~^~^~^~^~^~^~^~^~^~^~^~^~^~^~^~^~^~

EASY THINGS TO DO NOW:

1.) PARTY PARTY PARTY. Charge 5$ at the door. SET UP A NON TAXABLE NON PROFIT CHARITY. Call it, 'PARTY for a TENT CITY DOCUMENTARY BUDGET" Call it' FEED THE BABIES, or VULTURESANDWICH.org or STREETBODIES.COM or ADOPT AN AFRICAN ORPHAN DOT ORG. This is going to be fun and setting up a charity is EASY! And, hey, you single BEAUTIES? Raising funds at the offices of big corps, meeting CEOS... showing up as a CHARISMA GIRL? You will catch a hubby!

To be Tax- legal, create your very own FOUNDATION STATUS. It costs 80$ to run your group thru the SECRETARY OF STATE office and another few bucks to your accountant pal to get your CHARITY its NON PROFIT TAX EXEMPT STATUS . OR create an IMPORT from the THIRD WORLD BUSINESS, Villagers make artisanry, you do the DESIGN UPGRADES & you get a lot of deductible from taxes fun travel. TO START up a charity, an accountant will volunteer the filling out of that form (as long as you use him for the lifetime of the charity.) Another possibility, DRESS MANUFACTURING CORPORATIONS will pay you to become an ON SITE AGENT. ALSO a possibility is to PIGGIE BACK on top of extant charities like George Clooney's, DARFUR.ORG You get to party, meet celebs? Marry well? Salary yourself for your work and RAISE CASH ...but charities...to me it doesn't do it. GIVE A MAN A FISH tomorrow he needs another FISH. CREATE AN IMPORT/EXPORT tie involving chatzkes, artisanry. A BENIN HEAD, even a reproduction, is worth a thousand bucks easy in USA TWICE that in EUROPE. American INDIAN beaded vests, hanging purses, worth ten times what you pay in EUROPE. Euros are fat! American INDIANS cannot be had over there!

While UNESCO BAZAAR and PEACE CORPS are the only charitable institutions that have done ARTISANRY /decor/fashion IMPORT/ EXPORT for humanitarian reasons, there's no reason that wouldn't work with YOUR CHARITY. ROBERT REDFORD's HEROES ORG teaches you how. Such work allows you to target STARVING VILLAGES and send fun/artistic people from the USA who are Bohemians, ready for adventure. We have every race in USA, enough blacks for Africa, enough Latinos for Latin America, enough Philippinos in America for the Philippines. People who blend in, speak the language. That's important. You don't want the karma of getting your international traveling agents hurt. ANYBODY can go to europe. You sell the artisanry in Europe/USA and get ten times your capital investment back, so that you can expand fast! Isn't that motivation to do the following?


A. Get SECRETARY OF STATE in your CITY HALL or state CAPITOL to give you charitable status papers. Fill them out. Send them in. That's it. So easy.

B. Get a website an ORG extension on it. 12$ a year often no 15$ charge for a domain name. SEE THE HOW TO DO INTERNET THINGS page and the RUN WEB SITE PAGE.


2.) Talk to local adoption agencies to learn the rules about AIRLIFTING orphans from Africa or Haiti. Forget about the TSUNAMI area as it's mostly MUSLIM and they loathe us. Seek funding for the trip, the air fare, and papers in Africa. You can use social workers from colleges or DPSS to do the family investigation papers, on a small fee basis.

3.) Get a few celebs on your team. Celebs today often have websites and blogs. We who live in L.A. bump into celebs every few days, so NYC/ LA raders...? Learn the chic clubs, boutiques, cafes. Hit them daily just window shopping, or just ordering a salad and tea. Very pleasant. Business card goes right in front of the celeb, "Courtney, we know you are spiritual you chant daily, we run a kind of Peace Corps, we go to Africa and get starving babies adopted by US childless couples. Could you give us a statement for our masthead when you have time?" You can phone it in". I was doing that when I met Cheryl Ladd on Charlies set, getting mast head signatures and she hired me to read palms at her party. So they don't reject you! But then you don't stand there being a problem to the celeb, say it clearly, evenly, fast and MOVE ON! GET AWAY unless they stop you. The pamphlet that goes with your biz card should be a HORROR like THIS VULTURE PHOTO. I think VULTURE SANDWICH has the right degree of horror as well as a youth factor. Frankly, it sounds like a rock band!

WHen I was raising babies, I tried to do that Give Money each month, adopt a poor kid thing? They give you an actual PHOTO and letter from your child. That kind of thing works. Photos of the latch key kids or whatever.

4.) WHAT COUNTRY NEEDS YOU? Determine the hotspots of famine or drought by googling the NEWS. THEN USE THE SEARCH FEATURE THERE. It's waaay more recent info than PLAIN GOOGLE. And then check with SEC of STATE in DC to see how safe it is to go to that place now. However, More and MORE THIS COUNTRY NEEDS you! Learn how to export AMERICAN DESIGN to EUROPE, very lucrative as EURO is fat!

5.) Fly to Africa, show the government agency in charge of trade, if that's what you plan or adoptions if that's what you plan, show them all your papers, your website, and then do what MADONNA did. Visit the asylums, collect a lot of babies. Always carry a few government soldiers with arms when you go into the hinterlands. They won't hurt you if THEIR BOSSES like your work, see you carry no money, and are going to BRING money back to their country, which they expect will land in their hands. Especially if you have members of press photo-ing you as you travel.

6.) Become a LOBBYIST in your State Capital as it pays six figures. Then, expand to Wash DC for the big issues. New laws, like Adoption being cheaper for middle class parents to have babies, maybe from these starving, African villages. Or Tsunami orphans. Your Org gets volunteer Social workers, DPSS/ Welfare Workers to do the family checks for rational rates.

Smack a few of those balls into the bleachers, you will attract other highly paid lobbying jobs as they come, make millions a year. Another way --and this is foolproof, is to "piggy back" in the door with extant lobbying firms. NYC, Washington mostly. Then you just do your one issue, OUT OF THEIR OFFICES. Tell them this is your plan. You lobby for this issue and that's that! You will do their work free on the side. Though they will offer to pay you for other jobs once you're showing up as a person of intensity.

7.) DELEGATE AUTHORITY. You can change the future of suffering continents by getting people involved with Africa. A.) MANLY MEN! Find a group of 50-60 year old MEN, guys who are powerful hobbyist sportsmen, cricket players, golf, week-end baseball players. Every neighborhood has 'em. Hidden treasure! NOBODY can make the planet obey, make MATTER obey the human will like these guys. Approached through their wives, maybe you meet them at the ballgame or bowling or you meet them at their own parties which wife invites you to. You talk to the guys, get them to join in with their wives on a series of fundraising CHARITABLE parties or social FUNCTIONS that target homeless and starving and send the money to a KNOWN CHARITY.

Slowly you sell them on a more muscular level of First World to Third World activity which only gets off the ground with their leadership. Could be import/ export that is also a private, for profit mini-Peace Corps. Here's how you sell them

"JOE, you're the MOTOR in this city, a TEAM leader. You like action, muscle, play, competition, EXCELLENCE, fresh air, movement, speed, pure male power, guys. striding their greatness, making the world a thrilling place. Nowadays, you do it on a hockey field. But you're HOW LONG CAN YOUR KNEES take the hockey field? Become a tycoon, spend your testosterone there, not as a steaming male HULK plowing across a field chasing a ball. That's the BOZO YOU. I am talking to THE TYCOON you, the YOU can change the world by tying in with a real team of people.

There is insanity on this planet now. How can a great man like you ignore the fact that hundreds of homeless families live i their car, right here on our city streets! Abroad, 26,000 babies a day die suffering starvation and just play ball, endless ball on weekends? This CHARITY concept related to feeding starving villages in AFRICA. Let us use your home for a party, a fund raiser for Clooney's DARFUR org."

After that party, where he wets his feet, has fun, feels like the big man, you turn up the gas a little. "You know there are all kinds of things you and your friends could do with you as a team leader. It's somewhat like the PLAYING FIELD you enjoy so much. It has in it all those elements, just no hockey stick. Just helping Africa evolve from a fear ridden place where all the men plunder for amusement, indulging themselves as they feel SORRY for themselves so they take their feelgood as they can, regardless of Law, the lives of babies and girls. There are soldiers of darkness, these killer men, deathsquad cops. What will work against them? Public opinion. SEND in an army of teachers, (African Americans would be safest and best.) Create an inspiring TEAM to win over the ignorance, fear, indulgence of these black men who rape and kill. Seems to me that's a game well played. We have many lifetimes, You win some serious stripes putting that action into your life. NOWADAYS there are no JOBS for college grads. President Bush just came out and admitted JOB MARKET HAS DROPPED out from beneath us. Your starting a charity, salarying your pals to travel in AFRICA would be a much better experience for a recent grad than HITTING THE RESUME TRAIL! Come on, You've done the ball and bat long enuf you're a born leader. Translate that into leading the right team doing the right teaching. I won't call it the right war. it's teaching, inspiring. What you do already with your own children, now do it to the world's children." That's what you tell him: a new war, a new horizon. A new ARMY and he's leading it. Men love that.

Now once a month, that guy, his family and friends give fund raiser dinners, carnivals, garage sales, bake sales to raise money for your own HOMELES CHARITY or the SKID ROW MISSION or George Clooney or CARE. or FEED AFRICA or RED CROSS or even our own franchises of VULTURE SANDWICH ORG I didn't buy the web domain name. You do it! And you, one quiet little saint, you changed the way things are. You didn't have to go to Africa, get shot at. You created ONE CELL of a charitable DARFURorg. Now, we still got the CONGO out there, men raping, plundering, murdering in every city. AND WE END THE FAMINE.

ALSO, once a ton of American liberals are all over the third world, they will HEAR about CIA incursionism there and send the info back to USA for Liberal magazines, Mother Jones, Rolling Stone, the NATION, CIA COVERT OPS, so many mags would love to hear the true skivvy. CIA will have to quit all those dirty tricks! Just like they had to quit squeezing Latin America in the 80's.

LAST, UNDERSTAND how BUSH, IRAQ WAR created HIGH GAS PRICES and DECLINING DOLLAR, then understand how that in turn causes inflation, starvation, foodlessness, famine abroad.

B.) FIND ARTISTS, DESIGNERS, YOGA TEACHERS, VEGANS, SAINTS. Hit BOHEMIA, meet, chat up musicians, yuppies, designers, painters, and especially AFRO AMERICAN YOGA TEACHERS, always among the guests at your typical art gallery party.. The rap is different for them and aims them at doing IMPORT/ EXPORT for bucks. See, the only thing anyone can do with a starving village is get them to go back to native crafts that provide big bucks DIRECTLY from Northern Hemisphere big cities. Fifty hours of their labor on a weaving equals say ONE HOUR of a northern hemisphere salary! So their stuff is super bon marche to us. For this reason, I've taught online, to kids looking for careers, the ins and outs of my old business, THE BAZAAR FOLKLORICO IMPORT SHOPS, on the SUNSET STRIP, which I did with the MASTER JULES and his wife...I teach HOW TO IMPORT! But now adays with the dollar so LOW against the EURO, we must recalibrate a little. EXPORT our THIRD WORLD items to EUROPE for the big money. EXPORT!

C.) FIND BEAUTIES. The beautiful girl will better her life volunteering in a charity as she'll meet the bluebloods in town, get a chance to stop dating hot guys, marry real money and then do a CLARA BARTON (She started the Red Cross). Click on word 'beauties' Oh one caveat. Usually these pretty girls are spoiled as old sandwich meat, twitty city upstairs but they are impressionable, ergo you have to SCARE THEM, SHOW THEM, SICKEN THEM, Make them watch tear-producing documentaries stoned on grass, that kind of thing. Otherwise they just bat their eyes with boredom. Then when they've watched the documentary, tell them they're going to follow in Angelina's footsteps.

WHEN YOU DO INTERNATIONAL BUSINESS, CONCENTRATE ON FAIR TRADE.

Tell your artisan in Africa, Haiti, Philippines, "Kintekunte, Man, you're a good artist! You could train other villagers to do primitive paintings like yours by the hundred and I will wholesale them to NEIMAN MARCUS"! Show them the NEIMAN MARCUS catalogue, blow their minds. I kid you not, some African oil painting is 12,000$ Exploit your genetic legacy, art talent and design sense and do import export with AFRICA. What costs you a dollar there is worth a hundred here and worth twice that in Europe as EURO is so high. Those fabulous beads, precious metal jewelry, textiles. That wild fabric should be made into VESTS in all sizes, for men and women. As Africans don't have any sense of our taste, you visit and do a design upgrade, establish some seamstresses...then go out into the villages right in the rape/ murder area and set up villagers who create artisanry that your STATE SIDE charity sells wholesale to boutiques, department stores with the VULTURE SANDWICH ORG label. I give you the name.

~^~^~^~^~^~^~^~^~^~^~^~^~^~^~^~^~^~^~^~^~^~^~^~^~^~
THE GIFTSYOU GIVE TO THE THIRD WORLD VILLAGE
~^~^~^~^~^~^~^~^~^~^~^~^~^~^~^~^~^~^~^~^~^~^~^~^~^~

THE CISTERN for RAINWATER HARVESTING.

Give the villagers paints, canvas, stretcher bars and a lesson in PRIMITIVE PAINTING.
The farmer's teens' do paintings which cost you ten dollars, make you l00$. Send 50$ back to that village as books, more paints, canvas, but also seeds for crops, powdered milk, language primers in their language, pamphlets on Organic farming.

Give the villagers the famous ROBERT REDFORD 80$ IRRIGATION BICYCLE AND HOSE

GIVE them the TREADLE PUMP.

If you make serious money, give them a GENERATOR, RICE CHAFF POWERED GENERATORS, WIND MILLS, and great CLEAN drinking water systems, WELLs, cisterns. And IRRIGATION TOOLS like the BICYCLE POWERED PUMP and PLASTIC HOSE SYSTEM mentioned by ROBERT REDFORD's NEW HEROES org.

BEAUTIFUL AFRICAN AMERICAN GIRLS, BECOME AN ON SITE AGENT for American FASHION CORPORATION in AFRICA. Pitch them the idea! It's HOT!

MICROLENDING has saved parts of the third world, MOHAMMAD YUNU$, the SAINT who created this 'POOR PEOPLE's BANK" won the NOBEL PRIZE. Why can't we Americans find OUR own YUNU$ & get micro loans? AND START A SMALL MICROLENDING BANK (CHARITY) WHERE you and your team WORK WITH BIG BANKS to GIVE THEM! Small entrepreneur$ often have great start up ideas, plenty of audacity and high hopes which can generally create a business employing a few families! Betcha if you take this idea to TED TURNER and faciliate franchises in every city across AMERICA, using CRAIGS LIST, you could create a BEHEMOUTH PEOPLE'$ BANK!

HOW TO LANGUAGE to the TYCOON to ACHIEVE the TICKLING of his THIRD EYE about any business idea, so that he can ENVISION IT. Seductive and assuring words ensure he LOANS YOU THE MONEY for START UP!

LAST, CONSIDER THE ANIMALS. Animals are mistreated in slaughterhouses and breeding businesses. Read THE CHICKEN CHRONICLES. And then the SPECTACULAR CHICKEN PICKET PARTY that the NEWSPAPERS WILL COVER. The comedian in the Chicken suit sounds hysterically funny but it is part of a valid compassionate ANIMAL RIGHTS publicity scheme the likes of WHICH PETA ...actually PETA does this kind of thing, all the time. Fund raising for Animal Refuges is a great party opp too.


* * * * * * * * * * * * * *

<===== BACK TO THE LUCK IN LOVE WEBSITE

<===== TAKE ME TO THE ACTIVIST TRAINING SEMINAR

TAKE ME TO THE INTERNATIONAL TRADE SEMINAR as I want to travel the world and help starving villages to export their folkloric artisanry. We'll sell it to rich Europeans, get fat EUROS.

<===TAKE ME TO THE GUERILLA CAPITALISM WEBSITE, AN ENTREPRENEUR TRAINING