CHEAP BOOKS can be worth THOUSANDS. THE BOOK SCOUT'S NEW, STATE-OF THE-ART BIBLIOGRAPHY, A DOORWAY TO THE NEW AGE!
<![if !supportEmptyParas]> <![endif]>
HIT THE online reverse auction ergo super cheap BOOKSTORE http://www.abebooks.com and http://www.bibliofind.com FOR THE FOLLOWING LIST OF GREAT BOOKS & YOU WILL GET BETTER THAN A COLLEGE EDUCATION OUT OF YOUR MAIL BOX!! And you can pay for your children's education as these books are shooting up in value. A paperback by ANTHONY SAMPSON (1976, Seven Sisters,) is 54$ yet most vendors have no clue of its value; you can buy it for a buck!
<![if !supportEmptyParas]> <![endif]>
RECENT TITLES YOU NEED: Time to read the great writers on WHAT CAUSED ECONOMIC mess here. Someone who read them all says they SUNK HUMANITY deliberately into SLAVE LABOR wages, taking the inflation back a step (TRY A MILE) to get us to lie down for it. The books can be bought used online at ABEBOOKS.com "Big Short Michael Lewis. Hostile Takeover by Serota. "The Great American Stickup Robert Scheer. Hegemony and Survival Noam chomsky. "Commanding Heights" Dan Yergin who also wrote the PRIZE which is also on this list. Shock Doctrine by Naomi Klein and All the titles by Robert Reich, Short but not in stature. To get them, cheaply, HIT THE online, super cheap BOOKSTORE http://www.abebooks.com and http://www.bibliofind.com FOR THESE BOOKS try to get two books from vendor as shipping gets cheaper per book, and maybe more…..and send media mail. Avoid Brit vendors as USA's S&H rates are cheaper .MY BOOK ORDERING CHEAPLY TRICKS HERE: HOW TO ORDER FROM THE DEALER DIRECTLY…
SPIRITUAL SUBJECTS: Tuesday LOBSANG RAMPA (his actual name) wrote: "Third Eye" , "Doctor From Llasa", "Rampa Story", "Cave of the Ancients, Living with the Lama, Wisdom of Ancients, Saffron Robe, Chapters of Life. "Feeding the Flame," "The Hermit" "You Forever" and that's only half, best writer ever! I hear fab things about two books: ROBERT MONROE "JOURNEY OUT OF THE BODY" Hear very good things! and "JOURNEY OF SOULS" by Michael Newton."The Search for Bridey Murphy" by Morey Bernstein, 1956, "Tao Te Ching" transl by Timothy Freke, Norman Golb's "Who Wrote the Dead Sea Scrolls." Karen Armstrong wrote "A History of God." Hear good things abuot GRAHAM HANCOCK, "FINGERPRINTS OF THE GODS" BOB PROCTOR "YOU WERE BORN RICH!" Prosperity book G.I. Gurdjieff: The War Against Sleep by Wilson, Colin (ISBN: 0850305039)Colin Wilson 11.95 at ABE BOOKS.com. but a real collector's item. THE GREAT thing about COLIN is his non-fiction, mystic books have the most kill bibliography ever seen, leading you to find superb titles in the UK, (Abes has UK vendors!)
RECOMMEND BY THE MASTER JULES: Dialogues on Awakening" by Tom & Linda Carpenter "Conversations with God" VOL I-IV. "FRIENDSHIP WITH GOD", by Neal Walsch who supposedly channels directly from God. A COURSE IN MIRACLES" no author, pub by FOUNDATION FOR INNER PEACE. "TUALA SPEAKS" by TUALA, Devorss Publishing. "UNIFIED Course" by Roger Lamphear. "Ascension Handbook' by Tony Stubbs. Elwood Babbit wrote Perfect Health and with Hapgood wrote "Talks with Christ," The God Within". Ceanne de Rohan "The Right Use of Will" and others, 8 books. "Revelations for a New Millenium" by Andrew Ramer. Ken Carey's "Starseed Transmissions", "Return of the Bird Tribes," "Starseed the Third Millenium." "Secret Places of the Lion History of Egypt" by George Hunt Williamson. "The Voice of the Silence" by Helena Blavatsky The AGNI Yoga Series "AUM," "THE COMMUNITY", "FIERY WORLD" (I, II and III.) "HEART" "Brotherhood," " Leaves of Morya's Garden" VOL I, VOL II (best)." No author, channeled. "The Infinite Way by Joel Goldsmith. "The Harbor Material" Messengers from Ascended Civilization" by Tom Kenyon and Virginia Essene. "Pleiadean Keys to Living Library" Barb Marsiniak Legend of Attazar and El Anra by Solara. Mark Nicholas "Calling All Workers of the Light., Book 1, SINANDA Series. Dove Center Publishing 811 Burnell ave #2 San Francisco 94131, Virginia Essene "Dissent of the Dove""The Pleiadean Workbook" Amara Kuan Yin "The Other Bible" Death of An Evil God By Dr Joseph S. Chiappalone, (he's on the web do a search on that name. I don't agree with him but he IS interesting.) What's Going On and Making Sense of the Madness same author. Weinberger, Everett, WANNABE on Hollywood (Just for the Hell of it.) Sounds fun. "Many Lives, Many Masters" "Thru Time Into Healing" by Brian Weiss "Living in Prehistoric world" The Pleiadean Agenda Barbara Hand Clow, Inner Voice Nancy Rajala "Inner Voice" by Nancy Rajala N. 50 w 6238 Western Rd Cedarburg WI 53012 414) 375-3474 Astrology Karma & Transformation Stephen Arroyo One Tibetan guy wrote: "Visions of Knowledge" Dynamics of Time Space and Knowledge" "Hidden Mind of Freedom" "Love of Knowledge" "Mastery of Mind" "Openness Mind: Knowledge of Freedom" "Mastering Successful Work" This man, Tartang Tulko is his name, in Marin County CA. His teachers teach his seminars. Supposed to BE HOT. ! ABANDONED GENERATION- 800-253-7521 about failure of US education. Jonathan OTT BOOKS 1251 Occidental CA 95464 Ayahuasca analogues" El Anra By Solara Legend Attazar.and the NEW ONE they're raving about, "SOUL'S CODE" by James Hillman..
RECCOMMENDED BY http://www.greatbooks.com"The Apology* by Plato "Heart of Darkness* by Joseph Conrad "Conscience" by Immanuel Kant "Alienated Labour by Karl Marx; Genesis in Bible;Civilization and Its Discontents by Sigmond Freud "The Social Contract Jean-Jacques Rousseau whom I LOATHE and do not recommend at all. HYPOCRITICAL.CLICK ON THAT URL TO SEE HOW MUCH! "The Moral Sense of Man and the Lower Animals" by Charles Darwin Othello*by William Shakespeare "Of Justice and Injustice David Hume "The Power of the Majority by Alexis de Tocqueville and his other book on USA "Individual Freedom" Georg Simmel Antigone* by Sophocles.
ON ALCOHOLISM/ ADDICTION: ."Going All the Way" & "Whiskey's Children". J. Wakefield.

FOR YOUNG PEOPLE: Jim Kjelgaard books on dogs.The RA EXPEDITION books by that other Nordic guy. Thor Heyerdahl. OLD PEOPLE LOVE 'EM TOO!
ECONOMICS: Gerry Mander, The case against the World Economy. :The End of Economic Man" by Peter Drucker. Books by Joseph Needham.CLICK HERE ForTHE RATICAL ORG LIST.
PSYCHOLOGY/ROMANCE, HUMAN RELATIONSHIPS: "Getting the Love You want" by Dr Harville Hendrix, Dr PHIL books, forget his last name…."Getting to I DO" by Dr. Pat Allen. "THE RULES." Unknown author. "GESTALT THERAPY verbatim" by FREDRICK PERLS. 1$online at abebooks.com Read article on HOW TO MAKE A LIVINGdoing gestalt therapy.
REALITY POLITICS- FINLAND STATION by Edmund Wilson, "THE LONG PEACE, John Gaddis. Dates the cold war's start to l917, when Commies took Russia, which West was exploiting. Explains the intervention of west, Cold War. And Similar "The Road to Teheran" Foster Rhea Dulles. The Great Conspiracy by Alfred Kahn and Senator Claude Pepper. "Deep Cover" by Michael Levine (also Fight Back) CIA in drugs. CIA BLACK BOOK, "CQC MANUAL", "BRAIN-WASHING" by KENNETH GOFF, "GUERRILLA CAPITALISM" by ADAM CASH, MIND CONTROL IN A FREE SOCIETY" "IT'S A BAD MATCH" BY BETSY RUSSELL-MANNING, "THINGS TO DO 'TIL THE REVOLUTION" BY CLAIRE WOLF - MORTON HALPERIN's BOOK ON KISSINGER. STUPID WHITE MEN and DUDE where's my COUNTRY? by MICHAEL MOORE . LIES AND THE LIARS who tell them by Al Franken. Humorist Molly Ivens wrote "Bushwhacked", Anything by Jim HighTower..Noam CHOMSKY *Deterring Depression*. One of history's greatest intellects proves the Fed govt. of the U.S. to be a terrorist organization...with its own documents."TREASON IN AMERICA" by Anton Chaitkin
THIS LIST by MARK TUCKER, POLITICAL GURU:
CHOMSKY, NOAM. *Class Warfare*. Astonishing set of interviews in which Chomsky asserts that the great Western powers wish to kill as many people as possible.
HISTORY/CULTURE / THE GREAT MIND SHARPENING WRITERS:-SAUL, JOHN RAULSTON. *Voltaire's Bastards*. Very insightful book on iconoclasts and social herd-ism. One of this age's great thinkers and a favorite of Camille Paglia.
SAUL, JOHN RAULSTON. *The Doubter's Companion*. Devastatingly logical book and an entertaining inadvertant course in how to think. Arranged like a dictonary and somewhat in the traditon of Bierce and Voltaire
BIERCE, AMBROSE. *The Devil's Dictionary*. For rapier wit, acid cynicism, and pungent insight, Saint Ambrose is unsurpassed. THE model for all cynical works after Voltaire and, so far, THE most entertainingly vicious assault on hypocrisy ever published, period.
SCRUTON, ROGER. *A Dictionary of Political Thought*. Perhaps the most incisive independent dictionary of political terms and proposals ever published, far exceeding the work of that brickheaded idiot William Safire.
COOK, RICHARD & BRIAN MORTON. *The Penguin Guide to Jazz*. The best book of music criticism ever published and a mammoth overview of ALL jazz musics, including the incomparable ECM label.
HODGSON, WILLIAM HOPE. *The Nightland*. A very strange and brilliant book of far-future fantasy, which had a tremendous influence to almost all modern fantasists (Bradbury, Lovecraft. Ashton Smith, Ellison, Vance, etc.).
GIBSON, WILLIAM. *Neuromancer*. The book that started the cyber-fiction wave in sci-fi and still beats 'em all cold, especially the tepid nonsense of Sterling, Jeter, et al.
VANCE, JACK. *The Eyes of the Overworld*. The best book by one of modern fantasy's pre-eminant authors. Hilarious, stylish, and tremendously imaginative.
DE GRAZIA, EDWARD. *Girls Lean Back Everywhere: The Law of Obscenity and the Assault on Genius*. Very entertaining, extremely well-written tome on the history of literary pornograhy. Pisses off prigs, bluenoses, schoolmarms, censors, bluebloods, and, especially, feminists everywhere.
McWILLIAMS, PETER. *Ain't Nobody's Business if You Do: The Absurdity of Consensual Crimes in a Free Society*. Brilliant discourse on the nature of much of law and an inferentially embarassing illustration of why most of the people who call themselves "Lefties" are actually feebs and weenies.
YOCKEY, FRANCIS PARKER. *Imperium*. An incredible book from an extremely formidable mind now lost amongst accolades for much lesser works by inferior individuals. An astonishing overview of histories and societies, incoporating the best of formal wisdom and conspiracy materials. A VERY hard book to locate but worth the effort. $12.50 on ABEBOOKS right now. Used.
DUESBERG, PETER H. *Inventing the AIDS Virus*. By the #2 retrovirologist in the world, this revelatory book cost Duesberg his career and livelihood but is the most exhaustive study of "AIDS" ever done. The conclusion, of course, is disturbing - that's why they ruined him. THEY WANT US DEAD!
RUSSELL, BERTRAND. *Why I Am NOT a Christian*. A withering attack on the inexhaustibly perfervid stupidity of the Christian religion by one of the world's leading modern thinkers, and the reason why he was banned from the U.S. in the 50s...because Xistians are such warm, open, intelligent people, now aren't they?
MENCKEN, H.L. *The American Language*. A huge 3-volume study of the American tongue by a cynic second only to Ambrose Bierce...though he's not very cynical here (mostly just witty). Recommended for lexicographers, grammaticians, and language tutors only, but, Jesus, what a GREAT study!
COVELL, JON CARTER. *Ikkyu's Freedom*. An EXTREMELY hard book to find but the best work ever published on Ikkyu, zen's most celebrated (in the East anyway; in the West, we haven't a clue who the fuck he was) patriarchs. Without doubt, the most outrageous iconoclast to walk planet Earth, his story is too much swept under the rug and could be a textbook on how human beings SHOULD conduct their lives, to one degree or another.
P.G.WODEHOUSE. Creator of the infamous butler Jeeves, Wodehouse is the greatest literary stylist after the Great Age (Dickens, Marvell,
Shakespeare, Swift, Balzac, etc.) and a hilarious novelist. Every book he ever wrote is worth the read.
CONSPIRACY RESEARCHER, BROADCASTER PBS RADIO DAVE EMORY RECOMMENDS- BOORSTIN, DANIEL "HIDDEN HISTORY, EXPLORING OUR SECRET PAST" $1.80 at abebooksI know as I just ordered it, hardcover, too. See, these people don't have a clue!PETER DALE SCOTT "Iran Contra Connection."; One of Scott's books is worth 2000$ as ITT tried to suppress it. Push the HIGHEST COST button and you'll see it. DREAM ON about finding a paperback of it but if you do, it's worth hundreds.'The Fish is Red by W.O. Hinckle "Al Kahn & M. Sayers "THE GREAT CONSPIRACY" The Art of Deception" by Reed buckley "How to Win any Argument " Deadly Business by Pat Brogan; LESLIE COCKBURN's Out of Control; Todd Gitlin The Sixties.; Cloaks and Gown: by Robin Winks"Listen Yankee" by C.Wright Mills. The Assasinationof RFK by William Turner The New Power Elite" by Kurtz; "The Great Heroin Coup" Henrik Kruger ' Rise and Fall of the Bulgarian Connection" Ed Hermann. "In God's name" David yallop "Rise of thesouthAFrican Reich" Brian Bunting; In Search of the Manchurian Candidate" by John Marks "Covert Action by Garwood "Hidden History of the Korean War" by I.F. Stone. (READ ALL HIS BOOKS.; Decent Interval by ex CIA op Frank Snepp.' The Third Option" By CIA killer Shackley "Betting Money" SC GWYNNE; Mother Jones July 83 issue, THEIR WILL BE DONE by Martin Leo ' Pan Y Vino by Ignacio Silone ' "Property and Politics" by Grace Holzell"The CHINA LOBBY in American Politics" by R.Y. Koep; "The Nazis go Underground" by Karl Reiss. "The Art of Deception" by Reed Buckley; The Belarus Secret " John Loftus.; Hidden Terrorists by Languth; DAVE HAS MANY MORE. SURF to "ARCHIVES ON AUDIO" Google it.
SCIENCE- Man and the Microbe, The Day we Bombed Utah, (atomic radiation, killed people I knew, too.) Lives of the Cell, The Thousand Acres by Smiley; Rats Lice and History. AIDS EXPOSED: BIO ALERT PRESS 805-685-4816.
HOLISM: "DIET FOR A SMALL PLANET by Frances Moore Lappe, anything by her. "Nourishing Traditions," a healthy meat eater's guide, by Sally Fallon. FRUGAL LIVING: Plants/Herbs/Environment: The Lost Language of plants; Environment/Alternative Living: Humanure by Joe Jenkins
MONEY, HOW TO MAKE IT, KEEP IT: "Creating wealth" AND "Nothing Down" BY Robert G Allen & "How I turned a Thousand into 5 million" by NICKERSON.CANNOT BE FOUND ANY MORE. SEEK IT ON EBAY!
MENTAL ILLNESS: Kay Redfield Jamison author of "Touched by Fire" "The UNQUIET Mind" another title. E. FULLER TORREY another author worth reading. TOXIC PSYCHIATRY by BREGGIN. ANYTHING by R.D. LAING.
Luckily, we don't need bookstores where we might be tempted to drop 25$ for one book., but if you can afford it and know who's gonna be hot, and can get his signature on his book tour, wait in line, pay for the book and get it. THOMAS BERGER "Little Big Man" signed, just a few decades old, is many thousands of dollars, lst edition! Search on the WEB at http://bibliofind.com and http://abebooks.com and you will be able to see dozens of copies at different USED BOOK STORES all over USA, where the owners LOW-BID AGAINST one another, lowballing themselves and you can order it instantly for a buck or two! I prefer ABE so far. Some times you find books selling for 300$ at some book dealers, and the same book for 2$ at another cuz the dealer has no clue what he has. The Nickerson book on real estate is such a classic that you cannot find it cheaply, however. Everyone wants over a hundred bucks for that old paperback! For that book, only thrift stores, salvation army. And a prayer. But what's neat is you can check odd titles and see what's hot. BOOK SCOUTS find treasures in thrifts. Garage sales, too. I COVER the whole BOOK SCOUT THING, HERE, so read it.
* * * * * * * * * * * * * * * * * * * * * * * * *
<![if !vml]>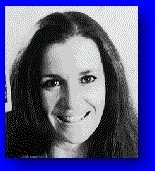 <![endif]>Our POSTER is ANITA SANDS HERNANDEZ, Los Angeles Writer, Futurist and Astrologer. Catch up with her websites TRUTHS GOV WILL HIDE & NEVER TELL YOU, also The FUTURE, WHAT'S COMIN' AT YA! FRUGAL LIFE STYLE TIPS, HOW TO SURVIVE the COMING GREAT DEPRESSION, and Secrets of Nature, HOLISTIC, AFFORDABLE HEALING. Also ARTISANRY FOR EXPORT, EARN EUROS....* Anita is a FUTURE READER in more ways than ONE She can do your NATAL HOROSCOPE, FUTURE READING. Write her at astrology@earthlink.net ). Get a 15$ natal horoscope "my money/future life/ mate/ sweetheart/ child destiny" reading now + copy horoscope as a Gif file graphic! No smarter, more accurate astrologer out there!
<=== BACK TO TRACKING THE ECONOMY, an INDEX PAGE
<===BACK TO MONEY SECRETS ONLY THE EXPERTS KNOW
<=== BACK TO SECRETS THE GOV DOES NOT WANT YOU TO KNOW
<=== SHOW ME THE FIX INDEX PAGE.
<== SHOW ME THE HAPPY R)EVOLUTION PAGE
<=== BACK TO "GUERILLA CAPITALISM" -- THE SOLUTION!
<====BACK TO THE "VITAL SIGNS OF A DYING ECONOMY" the "FUTURE" WEBPAGE
<==== BACK TO THE WALL STREET MELTDOWN WEBSITE, with "WHAT TO DO TO SURVIVE" TIPS
<=== BACK TO ENRON PLANET, the DOOMSDAY SCENARIO!
<====BACK TO THE HOLISTIC GOURMET, BON MARCHE
<=== BACK TO THE GLEENERS PAGE
<====START YOUR OWN CHARITY, CHANGE THE WORLD ARCHIVE
<=== BACK TO THE FRUGAL INDEX PAGE
<---- BACK TO THE FREE MONEY INDEX PAGE
<------ BACK TO THE DUMPSTER DIVING 101 TRAINING COURSE
<=== BACK TO THE PROPAGANDA TRIX GOV USES ON YOU, ARCHIVE
ç==BACK TO THE REAL ESTATE INDEX PAGE
<===BACK TO THE EMPIRE INDEX STUDY ARCHIVE
<==== BACK TO NEW AGE CONSCIOUSNESS RAISING SEMINAR
<====BACK TO THE PSYCHOLOGY INDEX PAGE
<====BACK TO THE CONVERSATION 101 INDEX PAGE
signed ANITA SANDS HERNANDEZ from astrology @earthlink.net
^*^*^*^*^*^*^*^*^*^*^*^*^*^*^*^*^*^*^*^*^*^*^*^*^*^*^*^*^
Send me titles you think are immortal! Thanks, ANITA SANDS HERNANDEZ, astrology at earthlink dot net