Did you earn all of the Webelos Activity Pins?
If you did, you're a Webelos Super Achiever! To earn this award, you must earn all 20 activity pins while you are a 1st and 2nd year Webelos Scout.
This can not be earned after cross-over to Boy Scouts, which is generally the Arrow of Light Ceremony.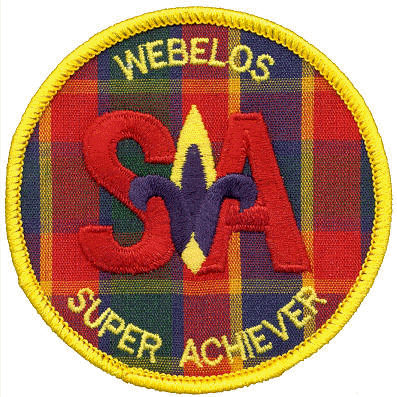 "This is just too cool to pass up!"