IJCAI 2017 Workshop on
Explainable Artificial Intelligence (XAI)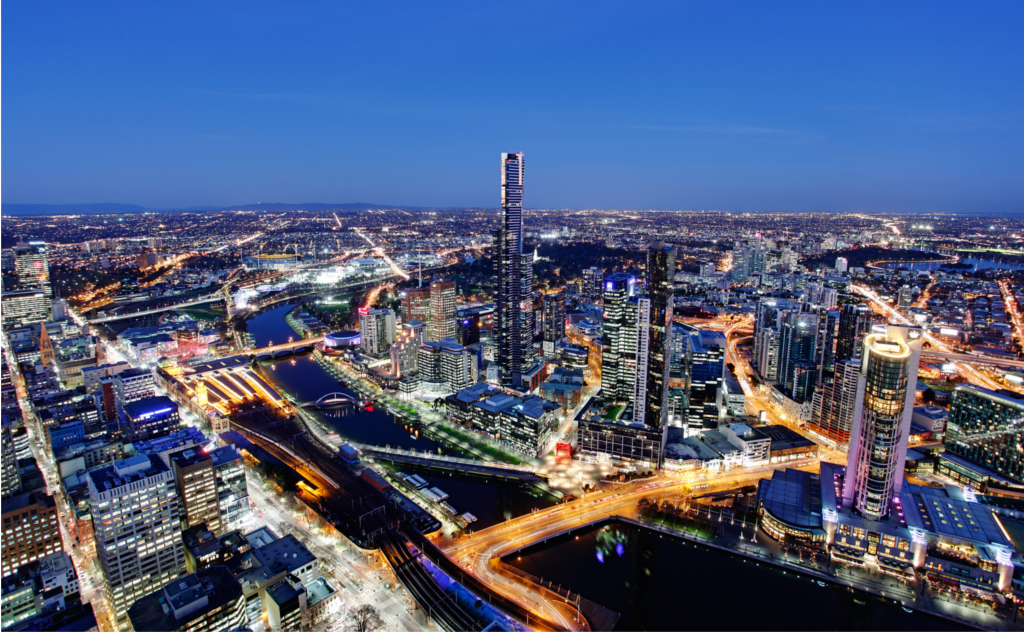 Venue: RMIT University Building 80 | 445 Swanston Street | Floor: 2 | Room: 2
20 August 2017 | Melbourne, Australia | Number of Registered Attendees: 137 (as of 2017 Aug 16)
http://home.earthlink.net/~dwaha/research/meetings/ijcai17-xai

Description | Topics of Interest | Agenda (PDF) | Speakers | Accepted Papers (Proceedings) | Paper Submissions | Dates | Organizers | Related Work | Related Events | FAQ | News

Explainable Artificial Intelligence (XAI) concerns, in part, the challenge of shedding light on opaque machine learning (ML) models in contexts for which transparency is important, where these models could be used to solve analysis (e.g., classification) or synthesis tasks (e.g., planning, design). Indeed, most ML research usually focuses on prediction tasks but rarely on providing explanations/justifications for them. Yet users of many applications (e.g., related to autonomous control, medical, financial, investment) require understanding before committing to decisions with inherent risk. For example, a delivery drone should explain (to its remote operator) why it is operating normally or why it suspends its behavior (e.g., to avoid placing its fragile package on an unsafe location), and an intelligent decision aid should explain its recommendation of an aggressive medical intervention (e.g., in reaction to a patient's recent health patterns). Addressing this challenge has increased in urgency with the increasing reliance of learned models in deployed applications.

The need for interpretable models exists independently of how models were acquired (i.e., perhaps they were hand-crafted, or interactively elicited without using ML techniques). This raises several questions, such as: how should explainable models be designed? How should user interfaces communicate decision making? What types of user interactions should be supported? How should explanation quality be measured? And what can be learned from research on XAI that has not involved ML?

This workshop will provide a forum for sharing and learning about recent research on interactive XAI methods, highlighting and documenting promising approaches, and encouraging further work, thereby fostering connections among researchers interested in ML (and AI more generally), human-computer interaction, cognitive modeling, and cognitive theories of explanation and transparency. While sharing an interest in technical methods with other workshops, the XAI Workshop will have a distinct problem focus on agent explanation problems, which are also seen as necessary requirements for human-machine teaming. This topic is of particular importance to (1) deep learning techniques (given their many recent real-world successes and black-box models) and (2) other types of ML and knowledge acquisition models, but also (3) application of symbolic logical methods to facilitate their use in applications where supporting explanations is critical.

XAI should interest researchers studying the topics listed below (among others). In accord with the theme of IJCAI-17, we are particularly interested in work involving autonomous (and semi-autonomous) decision making.
Technologies

Machine learning (e.g., deep, reinforcement, statistical relational, transfer)
Cognitive architectures
Commonsense reasoning
Decision making
Episodic reasoning
Intelligent agents (e.g., planning and acting, goal reasoning)
Knowledge acquisition
Narrative intelligence
Temporal reasoning

Applications/Tasks

After action reporting
Ambient intelligence
Autonomous control
Caption generation
Computer games
Image processing (e.g., security/surveillance tasks)
Information retrieval and reuse
Intelligent Decision Aids
Intelligent tutoring
Plan replay
Recommender systems
User modeling
Visual question-answering
Session 1: Perspectives

0830-0835: Welcome David W. Aha (Naval Research Laboratory, USA)
0835-0900: Why Explain? Raymond Sheh (Curtin U., Australia)
0905-0930: Uncertainty, Resource Allocation, & Trust Darryn Reid (DSTG, Australia)
0935-1000: Explainable Recommendations Barry Smyth (UC Dublin, Ireland)

1000-1030: Coffee Break

Session 2: Machine Learning

1030-1055: Deep Learning for Perception, Action, and Explanation Trevor Darrell (UCB, USA)
1100-1125: Beyond Machine Learning: Delivering Technology for People through Explainable AI Freddy LeCue (Accenture Technology Labs, Dublin (Ireland) & INRIA (France))
1130-1155: Knowledge Representation and Reasoning Challenges in Explainable Agency Mohan Sridharan (U. Auckland, New Zealand)
1200-1230: Poster Advertisements (9 papers at 3 minutes per; preloaded on one laptop)

1230-1400: Lunch

Session 3: Planning, Inmates, & Posters Session

1400-1425: Explainable Planning Daniele Magazzeni (King's College London, UK)
1430-1445: Explainable AI: Beware of Inmates Running the Asylum. Or: How I Learnt to Stop Worrying and Love the Social and Behavioural Sciences Tim Miller, Piers Howe, and Liz Sonenberg (U. Melbourne)
1450-1600: Poster Session

Explanation and Justification in Machine Learning: A Survey Or Biran and Courtenay Cotton (n-Join, USA)
A Framework for Explanation of Machine Learning Decisions Christopher Brinton (Mosaic ATM, USA)
An Architecture for Explainable Text Classification by Jointly Learning Lexicon and Modifier Terms Jérémie Clos, Nirmalie Wiratunga, and Stewart Massie (Robert Gordon U., Scotland)
Explainable Planning Maria Fox, Derek Long, and Daniele Magazzeni (King's College London, UK)
Towards Compact Interpretable Models: Learning and Shrinking Probabilistic Sentential Decision Diagrams Yitao Liang and Guy Van den Broeck (UCLA, USA)
Using Explanations to Improve Ensembling of Visual Question Answering Systems Nazneen Rajani and Raymond Mooney (U. Texas @ Austin, USA)
A Characterization of Monotone Influence Measures for Data Classification Jakub Sliwinski, Martin Strobel, and Yair Zick (National U. and Nanyang U., Singapore)
Regulatory Mechanisms and Algorithms towards Trust in AI/ML Eva Thélisson, Kirtan Padh, and L. Elisa Celis (U. Fribourg & EPFL, Switzerland)
Unsupervised Neural-Symbolic Integration Son Tran (CSIRO, Australia)
Towards Explainable Tool Creation by a Robot Handy Wicaksono, Claude Sammut, and Raymond Sheh (UNSW, Petra Christian U., & Curtin U., Australia)

1600-1630: Coffee Break

Session 4: User Interaction & Panel

1630-1655: Explicability and Explanations in Human-Aware AI Agents Rao Kambhampati (ASU, USA)
1700-1800: Panel: Reflections on Explainable AI

Claude Sammut (UNSW)
Michael Pazzani (UC Riverside, USA)
Jason Scholz (DSTG, Australia)

1800: Wrap-Up David W. Aha (NRL, USA)
Trevor Darrell | Rao Kambhampati | Freddy Lecue | Dan Magazzeni | Darryn Reid | Raymond Sheh | Barry Smyth | Mohan Sridharan As mentioned, our agenda will primarily include invited speakers. However, we warmly welcome contributions that, for example, describe prior or ongoing work on XAI, describe key issues that require further research, or highlight relevant challenges of interest to XAI researchers and practitioners, and plans for addressing them. In particular, we welcome the following types of submissions:
Theoretical analyses
Empirical analyses (human subject or simulation)
System demonstrations
Applications
Surveys
Position papers
Planned research or application
Self-contained submissions must be no longer than five pages (i.e., four pages for the main text of the paper, and one additional page for (only) references) in PDF format for letter-size (8.5 x 11) paper. Please use IJCAI-17's templates, and include author names, affiliations, and email addresses on the first page. Submissions should be made through EasyChair.

Papers will be subject to peer review by the workshop's program committee. Selection criteria include originality of ideas, correctness, clarity and significance of results (or other contribution), and quality of presentation.
1 June 2017: Paper submissions due
14 June 2017: Reviews due to EasyChair
16 June 2017: Reviewing responses due to authors
9 July 2017: Camera-ready deadline
20 August 2017: XAI Workshop
Below is a sample of related work. Additional suggestions are welcome. Below is a chronological list of related events. Additional suggestions are welcome.
Who is the point-of-contact for this workshop?

David W. Aha; please send any communications/questions to him at [david.aha (at) nrl.navy.mil]

Who will attend?

As of 3 August 2017, we received a list of 90 registered attendees...but we think (at least) an additional 13 will attend. Here is this extended list.
(2017 August 16): 137 people are registered to attend this workshop. Wow.
(2017 August 10): Proceedings created/uploaded.
(2017 August 9): Workshop floor/room info finally added to this page.
(2017 August 3): Attendees list received: 90! Didn't expect such a large response.
(2017 August 3): Agenda seems finalized (PDF and HTML), but requests for changes are welcome. Room not yet assigned.
(2017 July 26): Agenda draft uploaded (finally!)
(2017 July 25): Papers uploaded (finally!)
(2017 July 13): Titles/authors of accepted papers are now listed on this page.
(2017 June 11): 14 submissions received. Reviews requested by 15 June 2017.
(2017 June 4): Paper submission bidding has started and is enabled through the end of Tuesday, 6 June 2017
(2017 June 4): PC now grown to 14-15 to handle this number of submissions more easily
(2017 June 2): Seeking 3 panelists...
(2017 June 2): Sans advertisements, 13 submissions were still received with (at least) one more still expected; expanding the PC!
(2017 May 12): Set of invited speakers is mostly settled
(2017 March 3): Web site is live