---
---
---
Ken Castleman's Digital Image Processing Page
---
Welcome to the Web site dedicated to digital image processing.
It is a source of articles, references, pictures, homework problems, links and other stuff of interest
to students, instructors and practitioners of Digital Image Processing.

The textbook Digital Image Processing is available from Prentice-Hall.
It can be ordered on-line from the publisher and other sources such as Amazon and Barnes and Noble.
Title: Digital Image Processing, 1/e
Author: Castleman, Kenneth
ISBN: 0-13-211467-4
The book has been translated into Japanese and Chinese and reprinted in India, and it is in use in college-level image processing courses around the world.
---
Index to the Site
The book Digital Image Processing
Image processing examples
Homework problems and projects
MathCAD® Files (Keyed to Section and Figure numbers in the book)
You can download and save these MathCAD files.
You can open them with your copy of MathCAD 8.0 or later.
MathCAD is available from PTC's MathCAD web site.
WiT® 4.8.5 Igraph files (They specify sequences of image processing operations in WiT)
---
---
Copyright© 2018, Kenneth R. Castleman.
Revision date: 02 April, 2018.
Wile E. Coyote © Warner Bros, Inc.
Lenna © Playboy Enterprises, Inc.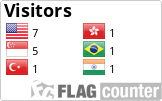 ---
Ken(at)Castleman(dot)org
---
---
---
---