2006 Padres' Minor League Spring Training Info:
Coming Soon
2006 Padres' Minor League Opening Days:
Portland: April 6th vs. Sacramento @ 7:05
Mobile: April 6th vs. Carolina @ 7:05
Lake Elsinore: April 6th vs. Lancaster @ 7:05
Fort Wayne: April 6th @ West Michigan @ TBA
Eugene: June 19th @ Boise @ TBA
Peoria: Late June
2005 RULE 5 DRAFT:
AAA Phase (12K selection cost):
Added:
OF Joey Gomes from Devil Rays
LHP Andy Santana from Cubs
1B Pete Maestrales from Royals
Lost: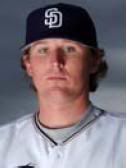 RHP Eddie Bonine to the Tigers
INF Peeter Ramos to the Phillies

INF Ronnie Merrill to the A's
RHP Geivy Garcia to the Cubs
AA Phase (4K selection cost):
Lost:
LHP Edgar Huerta to the Rockies
OF Brian Burgamy the Phillies
Padres' 6-Year Minor League Free Agents:
-
Nick Trzesniak (signed with Texas)
-Mike Thompson (re-signed)
-Jason Clements
-Brandon Emanuel
-Ryan Meaux (re-signed)
-Joe Gerber
-
Brad Baker (signed Major League deal w/ Braves)
-Geoff Jones (re-signed)
-
Andres Pagan (signed with SF)
-Bobby Scales (signed w/ PIT)
-Michel Hernandez (signed Major League deal w/ St. Louis)
-
Marty McLeary (signed minor league deal w/ Pittsburgh)
-Andy Ashby (re-signed)
-Danny Patterson
-Brian Sweeney (re-signed)
-
Jason Kershner (signed with Milwaukee)
-Jesse Garcia (signed w/ COL)
-
Wilson Valdez (signed with Royals)
Daily Minor League Recap:
(All times Pacific Daylight Time)
(Short recaps of the teams' previous day's game)
Portland: Finished season at 70-73 and did not qualify for playoffs
Mobile: Finished season at 58-80 and did not qualify for playoffs
Lake Elsinore: Loss 3-1 (Lost 2005 Cal League Championship to San Jose, 3 games to two)
Fort Wayne: Finished season at 65-75 and lost in first round of playoffs
Eugene: Finished season at 34-42 and did not qualify for playoffs
Peoria: Finished season at 29-27 and did not qualify for championship
Minors Roundup:
Notes from this week:
-The Padres have set the rosters for Fort Wayne, Lake Elsinore and Mobile. Players headed for Portland are pretty much set also, though an official roster has not been released yet. Those that remain in extended may be assigned to Eugene or Peoria in a couple months.
-The Padres have released pitchers Jason Andrew, Adam Gold, Brandon Kintzler, Javier Martinez, David Mead and Luke Steidlmayer, Chris Steinborn and Jason McMillan. Corey Smith requested and was granted his release. Chris Kolkhorst announced his retirement. Christopher Walston and Ray Gill, catcher Seth McCauley and outfielder Josh Thomas-Dotson were also let go.
Additionally, Daniel Moore, Wilmer Villatoro, William Ponce, Brad Blackwell, Julio Sanchez, Stephen Spragg, Jon Koch and Bert Snow, and lefty Brian Martin were previously released. Casey Baker, Peter Maestrales, Pat O' Sullivan, Clint Cleland and Billy Richardson, and outfielder Brian Cavanaugh, Yasmil Urbina and Darrell Walters were also released.
-The Padres will sign Ricky Gutierrez to a minor league contract. He will take the AAA roster spot of Manny Alexander because Alexander will need several weeks to get ready before he's ready to play once, if he ever, arrives from the DR.
-Mike Ekstrom, expected to begin the year in Lake Elsinore, struck out Frank Thomas in a AAA Spring Training contest.
-The Padres have signed Bubba Nelson, recently released by the Reds, to a minor league contract. He reported to Reds' camp in bad shape and has had legal problems stemmed from drinking issues.
-The Padres have released Alfredo Javier, whom they signed just two years ago out of the Dominican Republic for $440,000, the largest sum the club has given a Dominican amateur. Venezuelan Alfredo Fernandez, recipient of the largest sum ($500,000) the club has issued an amateur from Latin America remains in minor league camp. He's expected to begin the year in Lake Elsinore. Meanwhile, OF prospect Yerfi Carvajal continues to impress. As a 17-year-old, last year he signed for $350,000 out of the Dominican Republic. "In my seven years here, he's the best young Latin American hitter as a free-agent amateur who came here," farm director Bill Bryk said.
-March 10th: Position players reported to camp. The first full-sqau workout is Sunday. Games begin next week.
-19 position players are in Peoria for the early hitter's camp, including Tagg Bozied, Mike Baxter, and Joey Gomes. Pitcher Daniel Moore has resumed throwing once again. 20-year-old Mexican pitcher Orlando Lara has been impressive.
-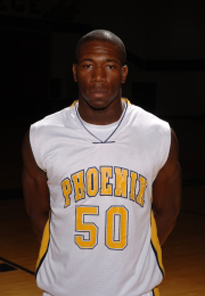 The bought RHP Ira Brown (first picture at left) from the Edmonton Cracker-Cats Baseball Club and LH pitcher Kyle Pawelczyk (second picture at left) from Evansville of the Frontier League. The team also purchased pitcher Nathan Staggs from the San Diego Surf Dawgs of the GBL. The team also signed RHP Greg Burke and catcher Matt Hagen out of a tryout camp. The team has also named Bob Cluck a minor league pitching consultant.
-Signed OFs Nick Crosta and Jeremy Cleveland, Cs Todd Greene and Matt Stocco, SS David Matranga and RHPs Jason Andrew and Andy Ashby. Released RHP Phillip Polanco. Signed RHPs Jon Adkins and Jonathon Koch and OF Patrick O'Sullivan. Released C Todd Greene.
-The Padres have signed 17-year-old Aussie Andrew Gribbin to a 7-year contract, including a significant signing bonus. He chose the Padres over the Mariners and Phillies because the Padres wanted him as a pitcher, his passion. He will not join the Padres until later this year when he completes his 12th year of studies. The Padres have also added fromer Met minor league OF Patrick O' Sullivan.
-
The Padres have signed catcher Jason Hill, a six-year minor league FA, who played in the Marlins' organization last year. They have also signed Eric Junge (pictured) who ended last season in the Mets' organization. They have also signed 1B Tim Brown. Meanwhile, the Padres have released RHP Orlando Baena, SSs William Victorino and Baudilio Figueroa, LHP Anuery Paredes, 2B Eddie Serrano and OF Tom Vincent.
Figueroa Vincent
-
The Padres have signed 28-year-old RHP Bert Snow to a minor league contract. The former A's prospect has previously undergone TJ surgery and another surgery to repair scar tissue is his elbow. Last season, he pitched for the independent league Shreveport Sports of the Central Baseball League. He started 20 games for the Sports and compiled an 11-6 record with a 3.92 ERA. He was second in the league with 122 strikeouts and he walked just 25 batters. Opponents batted .236 against him and he tallied three complete games. His main pitches are a fastball and slider, but he has been working on developing a change up. He said his velocity has typically been in between 88 and 92 mph.
-
The Padres have brought back utility INF Ben Risinger by purchasing his contract from the Gary Southshore Railcats, with whom he signed with after being released by the Beavers in early June.
-
The Padres have signed Canadian catcher Matt Stocco after he worked for the team. He reportedly has strong defense and a canon of an arm. He joins Pete LaForest, George Kottaras and Luke Carlin as Padres' catchers from Canada.
-
The Padres have purchased the contract of RHP Jon Koch (pictured first at left) from the Broxton Rox and have purchased the contract of RHP Eddie Pena (second picture at left) from the Worcester Tornadoes. Pena is a submarining righty with good control and a strong chane-up. Koch, a power pitcher, with a strong slider anc reportedly hit 92-93 with his fastball.
-Fuson on his Rule 5 picks: "Gomes has some upside. He's a corner outfielder with some power, and he's athletic. Santana is a young left-hander from the Dominican Republic who throws 88-92 [mph], with a sharp breaking ball. He's a little erratic, but there's life to his stuff, and he's a young kid with good possibilities. Maestrales is a switch-hitter who gets on base and has some pop."
-Clayton Hamilton was officially named as the PTBNL in the Bobby Hill trade after the Rule 5 Draft.
-The Padres have purchased the contract of 6'3'', 235 pound firstbasemen Tim Brown from the Kalamazoo Kings. The lefty resides in Eugene.
- Former major league reliever Charlie/Charley Kerfeld, a Padres' professional scout, as been hired by the Rangers as a special assistant to GM Jon Daniels.
-The most recent Baseball America minor league transactions report list the Padres as signing RHP Jorge Campillo and C Miguel Ojeda. However, we don't believe this information is correct. Instead, Seattle recently removed Campillo from their 40-man roster and likely signed him to a contract for 2006. Ojeda was claimed off waivers by the Rockies from the Mariners after the season. The report also indicates the Padres have signed LHP Brian Martin, who I can find no existence of.
-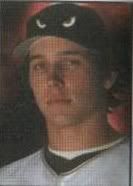 The Padres will send RHP Clayton Hamilton to the Pirates following the Rule V Draft as the PTBNL in the Bobby Hill deal. The Pirates originally drafted him the 21st round of the 2003 draft, but he chose not to sign with them and was selected a year later by the Padres in the 18th round. He split his time between Fort Wayne and Lake Elsinore last season.
-The Padres named Glenn Abbott, Arnie Beyeler and Greg Harrel, Pitching Coach, Hitting Coach and Athletic Trainer, respectively, at Double-A Mobile, and Tom Gamboa as Minor League Roving Instructor and Will Sinon as Athletic Trainer at Triple-A Portland. Although the field staffs and AAA and AA are now set, the Padres still have coaching vacancies at the Class A level. Eugene does not have manager, pitching or hitting coach and Fort Wayne does not have a trainer. As a promotion, pitching coach Dave Rajsch will likely be demoted from Lake Elsinore to Eugene. The staffs for the 3 class A teams and the Padres' rookie-ball team will be announced later this week.
-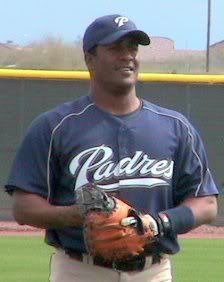 The Padres have lost catcher Michel Hernandez to the Cards. He was signed to a minor league deal and then had had his contract immediately purchased and was added to their 40-man roster to protect him from the Rule V draft.
-
The Padres have not renewed the contracts of AAA trainer John Maxwell, AA hitting coach Mike Davis, and roving hitting instructor Rob Deer.
-The team is interested in Aussie LHP Shaun Tabrett of Sydney. He is not eligible to sign a deal yet.
-
Mike Harkey has left the Baybears to become the Marlins' bullpen coach. Glenn Abbott, who was a pitching coach for Spokane (Rangers) last season, will replace Harkey.
-
The Padres have signed 3B Justin Leone and LHP Erick Burke to minor league deals for 2006.
-The Padres have recognized outfielder Ben Johnson as their Minor League Player of the Year and right-handed pitcher Jared Wells as Pitcher of the Year. In addition, Rick Renteria has earned the Jack Krol Award for contributions in player development and Joe Bochy as been named Scout of the Year.
-


The Padres have announced that Emeralds' manager Roy Howell and hitting coach Ben Ogilvie will not return to their posts next season. However, Craig Colbert, Rick Renteria, Gary Jones and Randy Ready will remain managers of their respective affliliates. However, the pitching and hitting coaches for all of the clubs are up in the air. The Padres may demote higher level pitching coaches Gary Lance and Dave Rajisch to the lower levels so they can enstill certain things in younger, less mature pitchers. Mike Harkey is not expected to return the Padres.
-The Marlins are considering Padres' minor league pitching coach Mike Harkey for their bullpen coach opening
-
According to
Baseball America
, the Padres have signed minor league pitchers Matt LaChappa, Evan Meek (pictured) and Stephen Spragg (second picture) to minor league contracts for 2006. Four others also signed free agent contracts out of a tryout camp to which 68 total players were invited (Meek was signed in seperate camp in August). All 7 signees receive $1 bonuses and will receive $1,500 bonus in April if the make a Padres' farm team out of Spring Training. The 22-year-old Meek really impressed the Padres during their Instructional League. He was hitting 97 on the gun with good control of his fastball, slider and continually improving change-up. "The Padres are a great organization with an excellent staff that is very good at teaching and explaining," Meek told
USA Today
. "I can't begin to tell you how much fun I'm having. I used to dread going to the field. Now I can't wait until spring training."
-
The Wizards new BP logo!
-
The Padres have signed Manny Ayala of the Mesa Miners of the GBL to a contract and have assignmed him to their instructional league, which begin Monday, September 19th-Beavers' pitcher Jack Cassel, utilityman Bobby Scales, outfielder Dustin Delucchi, and manager Craig Colbert will all be tying the knot this off-season.
-
Two Padre minor leaguers will be leaving their squads early to participate in the IBAF World Cup. Jared Wells (pictured at right), who will be playing for Team USA, will travel to Europe, where the games are being held in the Netherlands, for the first time. Catcher Luke Carlin will be playing for Canada. The 24-man rosters for each country are made up of non 40-man roster players affiliated with Major League baseball organizations. Team USA's opening game is Sept. 4 against Colombia, with the championship game to be played on Sept. 17. Both players are currently with Mobile. Mobile, meanwhile, after being named co-champs of the Southern League last year will not be heading to the playoffs this year.
-
Luis Cruz was brought back from the Mexican League and was sent to Mobile.
-ARIZONA FALL LEAGUE: The Padres have annouced that George Kottaras, Michael Johnson, Josh Barfield, Rusty Tucker, Craig Breslow and at least one other pitcher will be heading to the Arizona Fall League, which begins play on October 4th. The 32-game season concludes on Nov. 10th followed by the championship game on Nov. 12. Padres' minor leaguers will be playing on the Peoria Javelinas. The team's coaching staff has only one representative from the Padres: Portland trainer John Maxwell.------UPDATE: Barfield decided that he would rather relax and spend time with a personal trainer and will not attend the AFL. No replacement has been named yet.
-
The Padres have signed OF Jeff Duncan, recently released by the Mets, and have assigned him to Mobile. He is the second free agent OF to join the Baybears this year. The 26-year old was the fourth OF for Double-A Binghamton and asked for his release last week after losing playing time to top prospect Lastings Milledge.
-The team has signed 34-round draft pick Geoff Vandel, a LHP, and assigned him to Peoria.
-Before Dominican OF Fernando Martinez signed with the NY Mets for an unbelievable 1.4M bonus, the Padres offered him a 1M bonus. That would have been the richest deal ever handed out in Latin America by the Padres. However, the Padres did sign another OF, Yefri Carvajal, for 350K last month.
-
The Padres have invited former major leaguer Chris Peters to tryout for them in September in Chicago. However, the Padres could ended up signing him earlier without a tryout should a spot in the Padres' system open up for him. He is currently playing with the Carmichaels Copperheads County League team. Right now, he is pitching in the low 80s and needs to increase his velocity to at least 86 on a consistent basis to even be considered for a return to pros.
-A member of the Lake Elsinore Storm for part of last season, Ferdin Tejeda, is now trying to make it in baseball as a pitcher. He's currently pitching for the GCL Yankees.
-
Former Padre minor leaguer Josh Carter, now in the Phillies organization after being selected in the AA phase of the Rule V Draft, was suspended for 15 games for violating MLB-MiLB's joint drug-prevention program. He is one of 80 minor leaguers and major leaguers combined to fail a drug test.
-
University of the Pacific's senior catcher Brandon Gottier was signed to a minor league deal after going undrafted. After a short training camp in Peoria, he'll be assigned to Eugene.
-
The Padres have signed Scott Stewart to a minor league deal and assigned him to Portland.
-After being shutdown last week in extended Spring Training, Andy Ashby can go under the knife again, or he can retire. He was shut down last week because of persistent pain in his right elbow during a 30-pitch sessionin Peoria. "He wanted to push through and see if he could throw with this," trainer Todd Hutcheson said. "But from what we were seeing, it didn't make sense to let him keep gutting it out."
-
Brad Baker and Matt Varner were both named Rolaids' Relief Man of the Month for their respective leagues. Baker tallied 10 saves in May, and is currently leading the PCL with 17 saves. That also ties him for the minor league lead. He is on pace to crush the 32 save league record set by Tacoma's Todd Williams in 2000, of course unless Baker gets promoted to San Diego before he can break the record. Baker does have 4 blown saves, and is 1-3 with a 5.84ERA on the season.
-
The Padres have signed 6-6, 270 pound, 42nd round draft pick Kyle Blanks for a 260K signing bonus. He should be the starting 1B in Peoria next month.
-
The Padres have brought back Brian Sweeney on a minor league deal, two days after he ws released by the D-Rays' AAA team on Tuesday. He was going to exercise an out clause in his contract on June 1st so the team decided to let him go a little earlier instead of making him sit around as a lame duck for one more start. Sweeney had been 3-4 with a 4.06ERA as the team's ace. Sweeney spent most of last season with Portland, but did have a brief stint with the Padres going 1-0 during 14 1/3 innings in 7 games. He was non-tendered by the Padres in December, and then he signed a minor league contract with an invite to ST with the Devil Rays.
-
The Padres have released Gary Gallegos (at left), Jon Nourie (second picture) and Alexis Candelario
-
Chris Rayborn, a draft-and-follow who made his pro debut last year, has been placed on the voluntarily retired list.
-From Baseball America: Keep an eye on: Padres righthander Clayton Hamilton, who improved to 7-1, 2.11 with seven shutout innings, allowing two hits and striking out nine in low Class A Fort Wayne's 1-0 win over Clinton. Hamilton, a 2004 17th-round pick out of Penn State whose fastball has topped out at 94 mph, has limited Midwest League hitters to a .204 average.
-
The Elmira Pioneers have sold the contract of OF Chad Hermansen to the Padres. He was set to be assigned to AA-Mobile, but when he reported to the Padres, he failed a physical and the team promptly released him. He's expected to re-sign with the Pioneers.
-The Padres have signed OF/DH Dustin Delucchi, recently released by the Mariners' AAA team, and assigned him to Mobile.
-
The Padres have loaned SS Luis Cruz, a Cal-League All Star last season, to the Mexico City Red Devils of the Mexican League as part of the clubs' working agreement.
-
Edgar Huerta, whom the Padres spent $850K to gain the rights of last Spring, was loaned to a team in the Mexican Summer League. Expected to compete for a bullpen job last spring training, he struggled. Then, obscure injuries led him down the wrong path all the way from AAA to A. This season, he was 1-0, but had a 10.95 ERA in eight appearances. His return to the Padres organization is questionable.
-Padres minor leaguers Yordany Ramirez and Henry Perez agree with the Nats' Jose Guillen in that Latin players aren't testing positive just because of the language barrier. However, Ruben Mora does believe that there are problems because of the language issues. Wizards trainer Paul Navarro, who speaks Spanish, said he wasn't convinced that the language barrier was a reason so many Latin American players failed drug tests. But he said the Wizards' parent club, the San Diego Padres, does a good job in informing its players about the rules. Wizards' trainer Paul Navarro had this to say:
"To some extent the language has something to do with it because they really don't understand (what they're taking)," Navarro said. "They might think that if they can buy it at the store or the mall, it should be legal. That's where in the (Padres) steroid assistance program, (the Padres) pretty much make it clear that they shouldn't be taking anything unless they're 100 percent sure it doesn't contain anything that's banned. But I think a lot times, when (players) go home maybe, somebody tells them one thing, friends or something, or they hear that this is good," Navarro said. "They figure that if it's bought at GNC or any of those vitamin shops, it should be OK. We try to explain that just because it's sold there doesn't necessarily mean it's legal."
More
-
EJ Shanks has signed with Schaumburg Flyers of the Northern League.
-Mike Brunet, whom the Padres released after ST, decided to sign with the Angels AAA team, where he spent the 2004 season. Grant Gregg, meanwhile, signed with the Chico Outlaws of the GBL after being released by the Padres.
-
Brian Burks has signed with the Washington WildThings.
-Adam Kroft has signed with the Rockford RiverCats.
-One time Padres' farmhands Vince Fasion and Courtney Duncan signed with the Jackson Senators of the Central League. Stephen Morales, who spent all of last season with Mobile, and recently released by SEA, signed with the Coastal Bend Aviators of the Central League.
-Freddy Guzman will undergo arthroscopic surgery on his ailing right elbow sometime next week. He will miss 6 to 8 more weeks as a result of the surgery. If they find any ligament damage during the exploratory surgery, then he will have to undergo Tommy John surgery, which would effectively end his season and the early part of next season.
-Gabe Ribas, recently released by the Padres, has signed with Quebec of the Can-Am League. Former Friar farmhands' Bryan Gaal and JJ Trujillo signed with St. Paul Saints of the Northern League and Coastal Ben Aviators of the Central League, respectively. Matt Hampton, let go by the Beavers during the offseason, signed with the Winnipeg Goldeyes of the Northern League.
-Humberto Quintero, who was traded to HOU for Tim Redding, is hitting .394 thru 10 games. On Saturday, he went 4 for 6 with a HR. He also has a .429 OBP and is slugging .667.
-The Padres have signed J.D. Cockroft, a LHP, who was released during ST by Texas. The Padres then released Cockroft a few days later.
-
The Padres signed Kerry Robinson to a AAA-contract to be the starting CF till either Adam Hyzdu is sent down or Freddy Guzman comes off the DL
-Clay Hensley, Kervin Jacobo, Jacob Meque and Nathan Sevier all were suspended for 15 days for testing positive for steroids under the Minor League Baseball policy. Meque has since been released. Hensley was slated to be part of the rotation for Portland, but he's spot will be temporarily occupied by Marty McLeary.
-
Padres have traded Todd Donovan to the Dogders for Brett Dowdy
-The Padres have released Gabe Ribas (Re-bus), Kevin Beavers, Sazi Guthrie, Greg Conden, Mike Brunet, Paul Jacinto, B..J. Jenkins, Orlando Diaz, Zach Smithlin, Brian Wahlbrink and Nate Whitney, Grant Gregg, Matt Hampton, Isaac Pavlik, Justin Smyres (retired), Rob Watson, Aaron Coonrod, Jake Vose, and Nate Sevier (signed with Cubs' A team) (all but Whitney are pictured in order below)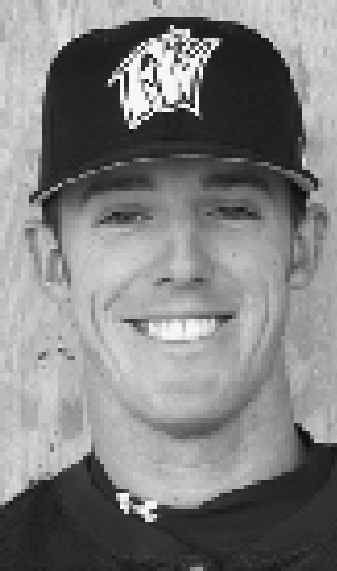 Jimmy Serrano Joe Lima
Off-season News and Notes:
-Signed LHPs Matt Lincoln and Jacobo Meque, RHPs David Jolliff, Agustin Marquetti and Phillip Polanco and 3B Troy Cameron. Sold RHP Salvador Arellano to Yucatan of the Mexican League.
-The Padres acquired the rights to 17-year old catcher Ramon Solis (for 250K) and 19-year old pitcher Rolando Valdez from the Mexico City Tigers, and invited both to Minor League Spring Training
-Daryl Jones will be out until early May after ankle surgery
-
Both Paewai and Naylor join John Hussey(at left), an 18-year old Aussie, who signed a six-figure deal earlier this winter. Hussey and Paewai will report to minor league camp in March. All 3 players are represented by BJS Sports Management
-
The Padres have signed RHP Riki Paewai from Australia (Below is a picture as he signs the contract)
-The Padres also signed Clint Naylor (below signing contract with Padres' scot Trevor Schumm), an Aussie catcher. He receives a six-figure bonus. He will not report to the Padres till next year, while he finishes his Yr12 studies, with the Padres' paying for some of his tuition
-
The Pads' re-signed Kervin Jacobo to the organization after trading him away last season
-
Javier Martinez, who emerged as top prospect in 2003, but missed all last year with shoulder and elbow injuries, rebounded well the Mexican Winter League. He will go to minor league camp in the Spring and depending on health, performance and his competition, who could began the year in FW, Lake Elsinore or possibly Mobile. There is no firm timetable on Martinez. Waller and the organization feel that he has the ability and the talent to succeed but need to find out if he can withstand the demands that are placed on pitchers. "We'll play it by ear," Waller said. "We want him to answer all of the challenges that are placed in front of him."
-
COASTAL BEND AVIATORS_Sold the contract of LHP Lavelle Morgan to the San Diego Padres. He was sent back to the Aviators after ST.
Padres' Front Office: Minors
Grady Fuson- VP of Player Development and Scouting
Mike Wickham- Assistant to the VP of Scouting and Player Development
Juan Lara- Assistant to Player Development and International Operations
Bill "Chief" Gayton- Director of Scouting
Jaron Madison- Assistant to the Director of Scouting
Priscilla Oppenheimer- Director of Minor League Operations
Randy Smith- Director of Professional and International Scouting
Minor League Instructors:
Bill Bryk---Special Asst. to the GM and Minor League Field Coordinator
Bob Cluck---Pitching Consultant
Rob Deer--Hitting Instructor
Tom Gamboa---Defensive Coordinator/Staff Development
Tony Franklin---Infield Instructor
Carlos Hernandez---Latin America/Catching Instructor
John Maxwell---Minor League Medical Coordinator Coordinator
Danny Stinnett---Strenght and Conditioning Coordinator
Mal Fichman?----Independent Legaue Coordinator?
Jim Lefebvre----Special Minor League Hitting Consultant
Also visit:
The Scouting Chain:
Bird Dog- a scout who's secondary job is scouting, found across the country scouting young talent from middle to high school and college. ->
Area Scout- if Bird Dog thinks he has a found a gem, he'll contact the area scout who travels around from town to town recording info on the top players in thier area. One of the Padres area scouts is Tim McWilliam, who covers the SD area and will be known for signing Matt Bush. ->
Cross Checker- follows the area scout, comparing the top players of several cross checkers, using the OFP (Overall Future Potential- a 1-80 scale, where 80 is tops and 50 is average) system to designate the scrubs from top prospects. One of the Padres' Cross checkers is Chris Gwynn, who covers the Southwest area. ->
Scouting Director and the Asssitant GMs- Determine if the top players collected from all the cross checkers fit their organization's mold and philosophy. The Padres scouting director is "Chief" Bill Gayton. The assitant GM of the Padres is Fred Uhlman Jr. ->
General Manager- with his right-hand men at his side, determine which players they want to draft and rank all possible canidates to be drafted. KT is the Pods' GM.
Also, through high school, agents make there way through towns getting to know the top prospects and making there money as "advisers" then agents of top players, getting the players big bucks. The most widely known agent is Scott Boras.
Also, advanced scouts, high-rated scouts, make there way to thier team's next oppenent and scout the team, taking notes all the players and pitchers and making note of strenghts and weaknesses and tendencies that their team can use to exploit and defeat their upcoming oppenent. The Pods' advance scout is Jeff Gardner, who also scouts the international circuit, including Japan in the offseason. The Padres did not have an advance scout in 2003. However, in 2004 and 2005, Jeff Gardner was the Padres' advance scout before being mutually dismissed by the team in October 2005.
Major League Scouts: Ken Bracey, Ray Crone, Moose Johnson, Ted Simmons, Gene Thompson
Nat'l Cross-Checker: Jay Darnell
Regional Cross-Checkers: None (West Coast), Tim Holt (MidWest), Scott Littlefield (East Coast)
Professional Scouts: Tom McNamara, Van Smith, Trevor Schumm (scouts Australia), Mal Fichman (scouts independent leagues), Chris Gwynn
Area Scouts: Dave Lottsfeldt (Four Corners), Jake Wilson (SoCal), Josh Boyd (Northwest), Lane Decker (Great Plains- 2004 Padres' scout of the Year), Gale Gelhouse, Hank King (Georgia, South Carolina and Northern Florida), Brendan Hause (Southern California) and Ash Lawson(North Carolina, Virginia, West Virginia, Maryland and Washington D.C), Hank Krause (part-time- Iowa), Greg Morris (Australia), Bob Filotei and many others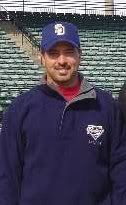 Scout Bob Filotei