MAKE A FOOD CO-OP
and make a ton of money...
This is an easy, no brainer business to do but does require energy. Create a FOOD CO-OP out of your own garage and kitchen. THE GIMMICK is that you hit the wholesale market downtown a few times a week and give your coop members farm-fresh
organic
vegies, fruits, nuts, staples and ready-made entrees of a quality that it's impossible to get with a hundred stops at a hundred different stores. You give it with ONE STOP, convenience for a subscription fee and of course, they pay for the items they want. CARRIAGE TRADE FOODS, for farm stand prices.For seniors,
you deliver it!
5$ extra. The
Super Market charges l0$ for delivery. You do other favors, how about a QUARTER chocolate cake, not a whole one. Market won't do small portions for seniors, plus their cakes are white flour; yours are gluten free whole grains. The question is NOT WHO WOULD SIGN UP FOR for your coop, the question is, WHO WOULDN'T?? Anyone who hears the full scope of the offer will leap. Do thisbusiness with a trio of pals. Send them this article. Then test market your friends with an email hustle blurb. Write all these delicious details down, include adjectives like
fresh baked, unsprayed, organic, fully ripened,
not SUPER MARKET
GREEN/UNRIPE!!!
Create a typed up ad using this page if you want, then mail it out to a dozen people to test market it. You'll see, they'll all go for it on a trial, one month, four week basis. So for one month, cook, bake and go to farms and carry the results to a dozen clients' homes.
Fix your garage up like a small healthfood store.
When your subscribers and coop members realize their super market shopping is done better, cheaper, faster by email or a quick phone call and BY YOUR LEGWORK, your gasoline, your time, not theirs, you will find these excited, overjoyed CLIENTS will bring you other clients. Your subscribers can also become COOP TEAM RUNNERS. Share in the work and the profit. Everyone will get cheaper groceries when more people subscribe so anyone who joins will do PR. This business will mushroom incrementally as people will soon realize that the MORE pals they get in on it, the lower their produce costs are.
WHO WILL I GET? Your clients (the first month) will be your close pals, who will do it out of friendship but when they find they get more vegies/ fruits/ grains cheaper and better they will give you a recommendation. This word will go out to their relatives and friends. So that first month, you must do it right. WHAT DOES DOING IT RIGHT MEAN?
It means elegance, style, a hyper pure profile, too, organic. For one thing, CALL THE BUSINESS FRESH N' ORGANIC and drop in a print-out from Steinman's "POISONS IN OUR FOODS" which says that most supermarket vegies and p-nut butters have up to a hundred different pesticides. No wonder cancer is l00 times more prevalent than in l900!
Add the elegant, "EASY COOK" SUBSCRIPTION feature. You hand deliver a weekly basket of fruits/ vegies/ eggs/ grains/ pulse all fresh from the farm. In with it are a few hand baked goods, cookies, cakes, muffins, also printed out recipes for vegetarian protein or savory dishes that they can easily make from these often new and unfamiliar products, such as millet or tofu.
Or add the INTERNET feature, "drop us an email with your shopping list!" Get a website, mine cost me 15$ a year for the domain name, not a big deal, . 5$ a month for the spot in cyberspace at a webhost. Then, DO ads and have pals circulate them to their lists. Don't know anyone with less than l00 names on their pal list.
WHY WOULD CROWDS OF PEOPLE JOIN YOU? Well, People are motivated to join as Apples are $1.50 a lb at the local super market and that makes about 1 glass of juice on MY JUICER. Your pals/neighbors want a break, lower food prices. Can you deliver them? Check the wholesale market at dawn, writing down prices. Decide. After a trial month, your clients will make applications for annual or lifetime membership. They pay a monthly fee for deliveries or other special treatment. Each additional feature incurs a new fee. BAKED GOODS CLUB is one fee. PIE CLUB is another. DESSERT CLUB a third. PUDDING CLUB another fee. SALAD DRESSING CLUB another. SANDWICH FILLING CLUB..boy I'm just gettin' started!
If you ever get so big you have to rent a proper store, then customers can come in off the street. Even strangers can shop with you but the FOUNDING Members get 'shop cards' issued. They will get special discounts at the STORE CO-OP, and not only at YOUR STORE but at local bakeries and butchers who have TIE-INS with you. You arrange this with your butcher or baker. I'll bring you MANY new clients. They'll bring a special card with them. Give them a discount. I want no kick back from this, whatsoever. It's my gift to you for treating my people right.
This Co-op could be organized under a Non Profit tax exempt Corporation act. You are allowed a salary for running and so are a few of your friends. Members could have votes. A system for input can be arranged. Any accountant or bookkeeper could do your non profit incorporation for 50$. And for charity you feed a few geriatrics for free.
Usually, the Annual memberships expire a yr from date of application. Members may terminate, receive payment back if they want out early. Members could GET an additional 3% discount on all purchases. l0% discount by helping out in store 4 hrs a month.
You get special deals at other local businesses. You in New England? Maple Syrup for instance, or gorgeous home made baskets from local basket-makers or you have a mill near you? Organic whole wheat bread as you start your own coven of bakers. Baking is an art which you may not know now, but don't feel that you can't learn it fast enough (I have files on bread baking which might make it easier for you.) I'd say you should TRY to be the baker at first, and add that to your profits. Later, when the loaves are over l00, use a pro baker, but get him the best, organic whole grain, stone ground flour and make sure he does at least a 2 hour rise so dough loses its phytic acid. BEST is to use sprouted grains then grind with a vita-mix which can triterate grain. SOAK grains overnight. Call that BIBLE BREAD. Costs a fortune in Bev Hills but has no acid in mouth after chewing. Amazing stuff!
JUST FOR BEING ABLE TO COME IN THE DOOR, many food co-ops charge for Membership which can cost 60$ a year. It's refundable (pro-rated) if someone opts out. On top of it, customers pay for the vegies or foods they buy weekly.
WHAT DO I NEED? Only a BIG KITCHEN or GARAGE and a big van or VW bus to or closed truck.....used to transport and hand deliver the food. Of course, it's nice if you have a terrific mix master to make delicacies like Humus, Falafel balls by the frozen bag, chile rellenos, quiche, stuffed vegies, Tofu with shitake or tofu/vegie meatloaf --all made in your own kitchen and sell them on large, plastic serving plates at a huge mark up price from sheer cost of ingredients. In that case, you need an oven, pie tins and the like.
WHAT DO I HAVE TO DO? It's simple. Go to the wholesale market district and set up a wholesale account for yourself. Find a farmer who has unpasteurized, pure goat milk, better for us than cow. Try to get only unsprayed, organic foods. That's a selling point. Arrange with nearby farmers who can prove they do not use pesticides. Buy their fresh eggs, cheese, milk and vegies/ fruits/ nuts. So there's driving out to the country side once a week. Could be fun if you've got kids. Or, take everybody's kids along, pay them a buck to carry, and charge the parents 5$ a kid for the FARM OUTING! You have to have insurance on the kids for this deal....so check that out. Or get parental waivers.
So, back to the food ideas. ONE CUSTOMER will buy minimum 30$ a week, times a year equals 1500$ a year. At that rate, which is lowballing it, ten customers would be $15,000 a year. One hundred customers would be $150,000. In that case, get a delivery boy and pay him 20k a year. It's much more probable that when they taste your eggs, milk, cheese, cookies, their grocery purchases could go up to l00$ a week each! That's a half mil a year! CHECK OUT THE BETHLEHEM CO-OP, a model of features.
This business is guaranteed to put a great social life and friends in your Xmas stocking. You will soon know all your members and their children and mates by name, be invited to their parties, introduced to their friends. Until it gets too big. One day you'll become a corporation and have employees and all that will be over. You have to give your workers HMO's and dental plans.....ALTERNATIVE ones, of course! By then your village will have a few alternative holistic doctors, and you may have caused that to occur!
Visit the Flagship stores of the big INTERNET guys in this biz, only in a few cities, maybe not yours….but check out the first few carefully. There's always a 5-10$ delivery fee, so it's for yuppies who get palpitations when they're forced to handle mundane realities like shopping. GO see NET GROCER dot com.
NOTE: MANY URLS DIE, they become dead links not live ones. So inform me which fell behind. And you might google terms like healthfood store coop, send me some new urls. Add keywords "HOW TO START A FOOD COOP." Try a hyphen in that word, too. See CLEVER MARKETINGTURNS GARAGE INTO HEALTHFOOD STORE.
* * * * * * * * * * * * * * * * * * *
<![if !vml]>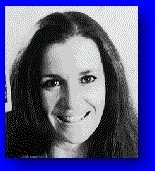 <![endif]>Our POSTER is ANITA SANDS HERNANDEZ, Los Angeles Writer, Futurist and Astrologer. Catch up with her websites TRUTHS GOV WILL HIDE & NEVER TELL YOU, also The FUTURE, WHAT'S COMIN' AT YA! FRUGAL LIFE STYLE TIPS, HOW TO SURVIVE the COMING GREAT DEPRESSION, and Secrets of Nature, HOLISTIC, AFFORDABLE HEALING. Also ARTISANRY FOR EXPORT, EARN EUROS....* Anita is at astrology@earthlink.net ). Get a 15$ natal horoscope "my money/future life" reading now + copy horoscope as a Gif file graphic! No smarter, more accurate career reading out there!
<=== BACK TO TRACKING THE ECONOMY, an INDEX PAGE
<===BACK TO MONEY SECRETS ONLY THE EXPERTS KNOW
<=== BACK TO SECRETS THE GOV DOES NOT WANT YOU TO KNOW
<===BACK TO THE SECRETS OF THE OLIGARCHS, THE EMPIRE INDEX PAGE
<=== SHOW ME THE FIX INDEX PAGE.
<== SHOW ME THE HAPPY R)EVOLUTION PAGE
<=== BACK TO "GUERILLA CAPITALISM" -- THE SOLUTION!
<====BACK TO THE "VITAL SIGNS OF A DYING ECONOMY" the "FUTURE" WEBPAGE
<==== BACK TO THE WALL STREET MELTDOWN WEBSITE, with "WHAT TO DO TO SURVIVE" TIPS
<=== BACK TO ENRON PLANET, the DOOMSDAY SCENARIO!
<====BACK TO THE HOLISTIC GOURMET, BON MARCHE
<=== BACK TO THE FRUGAL ARTISAN IMPORT/ EXPORT TYCOON AND HIS "STUFF"
<=== BACK TO THE GLEENERS PAGE
<=== BACK TO THE FRUGAL INDEX PAGE
<== BACK TO THE FUTURE INDEX PAGE
<===BACK TO THE GENTLEMAN FARMER'S GARDEN INDEX
<=== INVESTIGATE DOING DRIP IRRIGATE- LINES in PUBLIC GARDENS as a CHARITY
<=== BACK TO "DONE WELL, ACTIVISM IS A DELIGHT and IT CREATES CAREERS for YOU as well as PLANETARY EVOLUTION"
<=== BACK TO THE MALTHUSIAN INDEX PAGE
<===BACK TO THE PHILOSOPHY INDEX PAGE
<=== BACK TO THE LUCK IN LOVE WEBSITE
<== BACK TO THE PROPAGANDA STUDIES WEBSITE, HOW GOV LIES TO YOU
<=== BACK TO ALL POINTS OF THE COMPASS POLITICAL PHILOSOPHY TUTORIAL
<===BACK TO JERRY'S REFRIGERATOR & the Tin Foil Hat Collection of CONSPIRACY THEORIES!
<====BACK TO THE FREE MONEY WEBSITE
<==== BACK TO THE HARD TIMES WEBSITE
<===== BACK TO THE POVERTY INDEX PAGE
<==== BACK TO THE "TIPS to SURVIVE THE FUTURE" INDEX PAGE
<![if !vml]>

<![endif]>BACK TO THE "FIX YOUR FLAGGING AMBITION" SEMINAR
<== BACK TO THE SNOOKERED INDEX PAGE
<===BACK TO THE REALITY 101 SEMINAR FOR TEENS
<==== BACK TO THE SHOW BUSINESS PAGE, ARCHIVE, SEMINAR, WHATEVER YA WANNA CALL IT
<====HOW TO TINKER WITH OTHER PEOPLE's BRAINS
<====BACK TO THE NEW AGE EMPOWERING INDEX
<===BACK TO "HOW TO MERCHANDISE YOURSELF" INDEX
<===BACK TO THE ALL ABOUT TAXES INDEX PAGE