THE OLIGARCH's BRIDE

How does a beautiful girl marry a tycoon?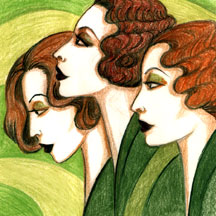 That's easy. Be chic and classy! DUHH!
BESIDES being slender, gorgeous, polished, mannerly, warm, well-rested and smart about things RICH men consider interesting...the candidate for billionaire marriage has to be at the parties where the oligarch goes. Country Clubs in the Hamptons. The four star cafes, usually French! She has to attend the CHARITY balls.. You can't spend 2k on a ticket so work for the charity itself. Be a volunteer at the party. The candidate has to be young and pure looking, dressed in the style that blue bloods use or she is seen as an outsider.


Learn that look by reading the magazines that cater to the super rich. VOGUE patterns exist to carry it off.


The Money set has special behavior. Read ETIQUETTE books to learn the rules. Your manners must be those used by the highest social set. They have many odd quirks that one must learn.


The candidate must work in something very classy. The highest is DAYCARE OR NURSERY SCHOOL. Princess Diana did that before meeting Prince Charles.
Read up on beautiful MARY AVERELL WILLIAMSON HARRIMAN the young wife of EDWARD H. HARRIMAN, FOUNDER OF THE HARRIMAN CLAN, the one that had the Bush family as lackies. SHE WAS A genuine BEAUTY! But not prettier than YOU!
Read up on PAMELA CHURCHILL HARRIMAN.


To learn the REST of the METHOD, go to the SUCCESS IN LOVE website!