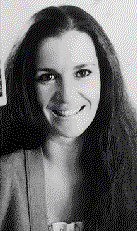 WRITER/ researcher Anita Sands Hernandez HAD TO MOVE THIS ARTICLE to ANOTHER WEBHOST as EARTHLINK says it got too many HITS and they were not certain about the content! WORKING at home WHILE GETTTING WELFARE and the whole THEORY of GUERILLA CAPITALISM RAISES A LOT OF EYEBROWS and THIS WEBHOST JUST COULDN'T STAND THE HEAT SO THEY GOT OUT OF THE KITCHEN. NO PROBLEMA. Anita MOVED the file to somebody else's website! VISIT THE FILE THAT I WAS FORCED TO POST AT her GURU'S WEBSITE ... where they don't SPY ON YOUR ARTICLES and her GURU died and anita keeps his writings alive there. SEE "THE WELFARE MOTHER WHO WORK$" ARTICLE

NOTE: Anita Sands was a succesful actress. One day, she married a foreigner, lived abroad, had 4 children. It sounds like a fairytale but 7 years later she brought

her children

home to Hollywood and became

a single mother on welfare, (AFDC), back when it existed. HER STORIES of survival on the DOLE and having a cottage industry in secret will amaze and inspire you.

Now, since Clinton's

TEMPORARY AID DEAL

, TANF came at us

, welfare does not exist

. The state makes today's single mother bus 20 miles to a freeway to clean trash dawn 'til 5pm, enabling city to fire all city workers who make l0 times the dole amount. DAYCARE is exorbitant so Mom cannot work. WELFARE ends after 4 years and ends up with no rent, roof or heat. Homeless on the street with her children.
Out of the unusual experience that living on welfare was, (and raising four fatherless children on 212 $ a month,) Anita wrote