The below picture is worth 10,000 words...! GOD BLESS OUR MILITARY. Please press the link below the picture to see a larger copy and the story behind it.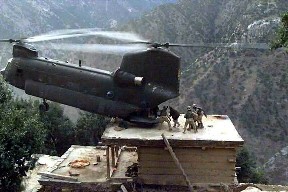 SENATOR JOHN KERRY'S MILITARY DISCHARGE - THE JIMMY CARTER LEGACY CONTINUES

(It's not about what John Kerry did while serving in Vietnam. It's about what Kerry said, and did after.)
UNITED STATES MARINES IN VIETNAM
"The willingness with which our young people are likely to serve in any war, no matter how justified, shall be directly proportional to how they perceive veterans of early wars were treated and appreciated by our nation."
- George Washington
"Support Your Troops By Supporting Their Benefits"
"Cut Benefits for Vets." Veterans' Disability Benefits Commission Set Up By Leaders of Congress
The Man Who Predicted 9-11
DON'T OUR VETERANS DESERVE BETTER THAN FLOODED GRAVES.
Below is a great opportunity to feel proud of our American Military as well as yourself. The sergeant has a simple request...
My name is Sgt. Lamar Price. I am currently with the 278th. Regimental Combat Team at Camp Caldwell Iraq. I am writing to ask you for help with a project I am trying to start here.
A few weeks ago the 278th. opened a school in the area near here. I became aware that a lot of the children did not have shoes and were going to school barefoot in 50 degree weather. I am asking people to mail one pair of children's shoes to my address in Iraq. They can be any size boys or girls. They do not have to be new just serviceable. I will then collect them and give to our patrols and convoys to pass out. My address is
Sgt. Lamar Price
RHHT278RCT PLT7
Camp Caldwell Iraq
APO AEO 09374
NEW JERSEY JUSTICE

IN A NEW JERSEY LEGAL MALPRACTICE CASE, AFTER REVIEW OF A 'PRO SE' PTSD VIETNAM VET'S EVIDENCE, SUSSEX COUNTY SUPERIOR COURT's JUDGE, HONORABLE RONALD GRAVES DECIDES THAT THE SUPERIOR COURT'S LAW DIVISION IS WARRANTED FOR DAMAGES.

PLEASE ADD YOUR COMMENTS TO OUR GUESTBOOK
"IT IS NOT YOUR FORMER LAW FIRM'S FAULT THAT YOU HAVE MENTAL PROBLEMS. JUST WORK OUT A PAYMENT PLAN." Said by a New Jersey Attorney Ethics Official to a Disabled PTSD Vietnam Veteran - January 2003. She was protecting her own Vice-Chairman of Attorney Ethics and his Law Firm. (His Firm was Over-Billing and False-Charging.) She NEVER admitted that she had a CONFLICT of INTEREST.
Want to see a REAL documentary (not a Michael Moore make-believe) ? This one is John Kerry...then and now..... actual news footage..in his own words. I urge you to pass this on to your family, friends and e-mail lists, especially any undecided or potential Kerry voters. If nothing else, it will be fun listening to them try to defend his flip-flops. This would be funny, if it weren't such a serious matter.
PLEASE VISIT OUR FORUM AND TELL US WHAT YOU THINK.
Found in the VA Clinic in Port Jervis, NY