Why are these two Marines looking drunk?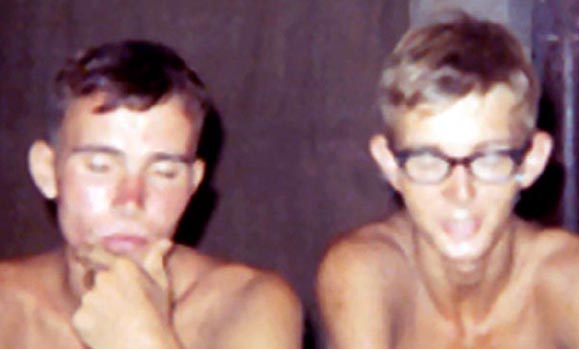 Please press the link topic on the Left.
ALL AMERICANS Better watch this inspiring reveille call. Are you awake?
Leo
God Bless America;
The Rights And and The Freedom,
We fought for,
So Help me God.
GySgt Angelo Vitalone Sr.
Semper Fi
Please turn on your computer speakers and press REFRESH. The song playing in the background is GOD BLESS AMERICA TONIGHT.
"A true friend is someone who thinks you are a good egg

even though he knows

you are slightly cracked."

WHETHER INTENTIONAL OR NOT...
TODAY'S BRAVE AND HONORABLE MILITARY IS TOMORROW'S VETERANS

Why don't some politicians and government officials think PTSD is a real disability?

PTSD is called a disability for a reason.
Whether intentional or not... For a government agency or government official to exacerbate and/or take advantage of the disability of honorable veterans is a disgrace and should be a crime.
WITH THE HELP OF INTERNET SUPPORTERS,

Jack Cunningham,

a PTSD Disabled Vet Takes On New Jersey's Office Of Attorney Ethics' Corruption...
TODAY'S BRAVE AND HONORABLE MILITARY IS TOMORROW'S VETERANS
Is it fair that the Federal and State's Governments turn their backs on Veterans, when they ask for Equal Rights...
The state office in New Jersey, who investigates corrupt attorneys, is the New Jersey State's Office of Attorney Ethics. A disabled Vietnam Veteran's case actually deals with Legal Malpractice with a Vice-Chairman of New Jersey's Office of Attorney Ethics... There is a major Conflict of Interest. If a Vice-Chairman of New Jersey's Attorneys Ethics has problems accepting ethics for himself, how can he be in position to charge other New Jersey Attorneys.
There is plenty of clear evidence at the link next to my name.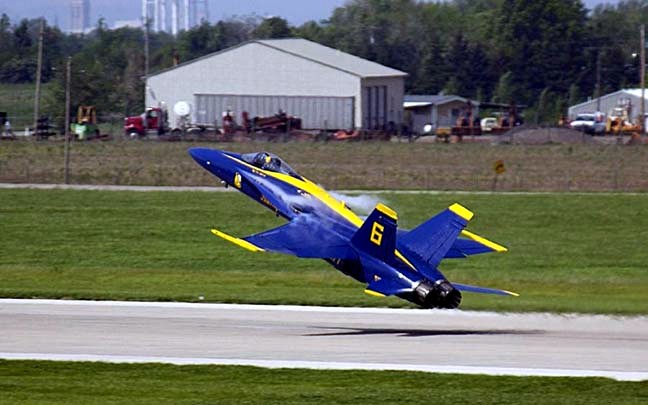 United States Navy's BLUE ANGELS
WHY AMERICANS HAVE AN OIL SHORTAGE...
Amnesty International: Insurgents are guilty

The Amnesty International report — "In Cold Blood: Abuses by Armed Groups" — said (terrorist) insurgents were guilty of direct attacks intended to cause the greatest possible loss of civilian life, indiscriminate attacks resulting in the deaths of civilians, targeting humanitarian organizations, abductions and killing captured and defenseless police and military personnel.

"There is no honor nor heroism in blowing up people going to pray or murdering a terrified hostage. Those carrying out such acts are criminals, nothing less, whose actions undermine any claim they may have to be pursuing a legitimate cause," Amnesty said.

Rights Group Denounces Iraqi Insurgents

----------------------------------------------------------------------

A MASSACRE FEW AMERICANS HAVE HEARD ABOUT

http://home.earthlink.net/~ducducvietnamfriends/an_unknown_massacre_in_vietnam/
Investigate New Jersey's Office of Attorney Ethics Vice-Chairman Robert Correale and his Law Firm

Due to this major Conflict of Interest within New Jersey's Office of Attorney Ethics, the New Jersey Government should call for an investigation outside the Office of Attorney Ethics on their Vice-Chairman Robert Correale, Esq. and his Law Firm .

Since I'm a disabled, PTSD Veteran, I requested the Federal Department of Justice (DOJ) to please carry out this investigation due to this major Conflict of Interest in the State of New Jersey, but the DOJ refused. The DOJ wrote that I had to have this resolved in New Jersey. Since I felt that New Jersey didn't give me Equal Rights Of State Laws, I felt my civil rights were being violated under Statue II of the Disability Act.

LETTER OF APOLOGY

Author unknown - sentiment shared.

For good and ill, the Iraqi prisoner abuse mess will remain an issue. On the one hand, right thinking Americans will abhor the stupidity of the actions while on the other hand, political glee will take control and fashion this minor event into some modern day My Lai massacre. *

I heard some Arabs are asking for an apology. I humbly offer mine here:

I am sorry that the last seven times we Americans took up arms and sacrificed the blood of our youth, it was in the defense of Muslims (Bosnia, Kosovo, Gulf War 1, Kuwait, etc.).

I am sorry that no such call for an apology upon the extremists came after 9/11.

I am sorry that all of the murderers on 9/11 were Arabs.

I am sorry that Arabs have to live in squalor under savage dictatorships. I am sorry that their leaders squander their wealth.

I am sorry that their governments breed hate for the US in their religious schools.

I am sorry that Yassir Arafat was kicked out of every Arab country and hijacked the Palestinian "cause."

I am sorry that no other Arab country will take in or offer more than a token amount of financial help to those same Palestinians.

I am sorry that the USA has to step in and be the biggest financial supporter of poverty stricken Arabs while the insanely wealthy Arabs blame the USA.

I am sorry that our own left wing elite and our media can't understand any of this.

I am sorry the United Nations scammed the poor people of Iraq out of the "food for oil" money so they could get rich while the common folk suffered.

I am sorry that some Arab governments pay the families of homicide bombers upon their death.

I am sorry that those same bombers are seeking 72 virgins. I can't seem to find one here on Earth.

I am sorry that the homicide bombers think babies are a legitimate target.

I am sorry that our troops died to free more Arabs.

I am sorry they show so much restraint when their brothers in arms are killed. I am sorry that Muslim extremists have killed more Arabs than any other group.

I am sorry that foreign trained terrorists are trying to seize control of Iraq and return it to a terrorist state.

I am sorry we don't drop a few dozen "Daisy Cutters" on Fallujah. (Note: a "Daisy Cutter" is a 10,000 lb bomb, used to clear helicopter landing zones)

I am sorry every time terrorists hide they find a convenient "Holy Site".

I am sorry they didn't apologize for driving a jet into the World Trade Center that collapsed and severely damaged Saint Nicholas Greek Orthodox Church - one of our Holy Sites.

I am sorry they didn't apologize for flight 93 and 175, the USS Cole, the embassy bombings, etc.

I am sorry Michael Moore is American; he could feed a medium sized village in Africa.

I am sorry the French are french?

America will get past this latest absurdity. We will punish those responsible because that is what we do. We hang out our dirty laundry for all the world to see. We move on. That's one of the reasons we are hated so much. We don't hide this stuff like all those Arab countries that are now demanding an apology.

Deep down inside, when most Americans saw this reported in the news, we were like - so what? We lost hundreds and made fun of a few prisoners. Sure, it was wrong, sure, it dramatically hurts our cause, but until captured we were trying to kill these same prisoners. Now we're supposed to wring our hands because a few were humiliated? Our compassion is tempered with the vivid memories of our own people killed, mutilated and burnt amongst a joyous crowd of celebrating Fallujans.

If you want an apology from this American, you're going to have a long wait. You have a better chance of finding those 72 virgins.

http://www.catsprn.com/letter_of_apology.htm

* News coverage of the My Lai Massacre was a cover for another massacre that the American news media did not cover. http://home.earthlink.net/~ducducvietnamfriends/an_unknown_massacre_in_vietnam/

TODAY'S BRAVE AND HONORABLE MILITARY IS TOMORROW'S VETERANS
WHAT DID JANE FONDA REALLY DO (In Short)

JANE FONDA AND JOHN KERRY WORKING FOR AMERICA'S ENEMY TOGETHER

A MESSAGE FROM JANE FONDA ABOUT HER VIETNAM TRIP

I might be pissing in the wind, but I have to do something... Please press the link:
******************************************

A PIECE OF FORGOTTEN AMERICAN HISTORY

THE BATTLE OF MINISINK.

WHY AMERICANS HAVE AN OIL SHORTAGE...

------------------------------------------------------------------------------
"In 1982, the public perception of a Vietnam vet was Sylvester Stallone's film character RAMBO, a mentally disturbed and thoroughly fictionalized ex-soldier."

VETS WHO MADE A DIFFERENCE

AGENT ORANGE IMPORTANT INFORMATION

ALL VIETNAM VETERANS ARE ELIGIBLE FOR AGENT ORANGE EXAMS.
PLEASE PASS THIS IMPORTANT INFORMATION TO ALL VIETNAM VETERANS, WHO YOU KNOW.
Please press a subject below to visit its webpage.
A few years back, I wrote to a good number of American Celebrities asking for support for American Hospitalized Veterans. Sadly, most did not even return a response. However, those celebrities, who did send something back, more than made up for those, who did not...

Recently, I came across pictures of two of the American Celebrities who did, and I want to share their pictures with you. http://home.earthlink.net/~americans_who_lived_as_peasants/id20.html

It's nice to know who your friends are.
COMBINED ACTION PROGRAM (CAP)
PLEASE PRESS THE BELOW LIFE MAGAZINE COVER TO LEARN ABOUT THE VIETNAM UNIT THAT HAD THE NICKNAME "THE PEACE CORPS VOLUNTEERS WITH RIFLES."
This Marine unit was so successful in Vietnam against terrorists that the unit was activated in this new war on terrorism.
PLEASE PRESS HERE FOR A MUST READ BY ALL PATRIOTIC AMERICANS
PLEASE PRESS HERE TO LEARN A LIST OF AMERICAN CELEBRITIES, WHO REALLY DO CARE ABOUT AMERICA'S VETERANS AND CURRENT MILITARY
FOR THOSE OF YOU WHO BELIEVE THAT JANE FONDA IS A NATIONAL HERO, AND FOR THOSE OF YOU WHO DON'T BELIEVE SHE IS, PLEASE PRESS THE BELOW LINK:
PLEASE PRESS THE LINK TO LEARN ABOUT THE DUC DUC RESETTLEMENT VILLAGE MASSACRE

SURRENDER WAS NEVER AN OPTION

The Vietnam War Experiences of a Proud Vietnam Vet.

DO YOU HAVE A CLOSE RELATIVE BURIED IN A VETERANS CEMETERY... HOW WOULD YOU FEEL IF THIS WAS YOUR FATHER'S GRAVE?
DON'T OUR VETERANS DESERVE BETTER THAN FLOODED GRAVES.
The poem listed on the below website is the "Dear Vietnam Veteran" Letter.

International War Veterans' Poetry Archives
JACK CUNNINGHAM
United States Marine Corps
Phu Da, Vietnam
1970 - 1971
Learn the story behind the below T-Shirt...
HOW YOU SAY IT IS MOST IMPORTANT...
YOUR OPINION: HOW YOU SAY IT... IS MORE IMPORTANT THAN WHAT YOU SAY
http://home.earthlink.net/~american_families/id23.html
**********
TERRI SCHINDLER:

REMEMBER THE KAREN ANN QUINLAN STORY IN 1975
Learn what Karen Ann Quinlan's parents did in her name. Maybe, something similar could happen in Terri Schindler's name. (Or you can donate in Terri Schindler's name directly to the Karen Ann Quinlan Hospice.)
DISNEY made it big on good, moral, honorable, American family stories. It's when DISNEY changed their format that the Corporation started having problems.

Wal-Mart made it big; because they advertised everything sold in the store was American-Made.

Boy, how things change!!
"A true friend is someone who thinks you are a good egg

even though he knows

you are slightly cracked."

Contact

To join the National Anthem Project as a participant or sponsor, please contact:

Wendi Barra

MENC: The National Association for Music Education

1-800-336-3768

wendib@menc.org
WHAT HAPPENED IN VIETNAM ON MARCH 29, 1971 THIRTY-FOUR YEARS AGO
It wasn't Jane's fault. It was because her former husbands made her do it.

(SHE MUST BE TRYING TO MAKE A COMEBACK.

SHE THINKS AMERICANS ARE STUPID...)
SPORTS TRIVIA
On St Patrick's Day, I marched up Fifth Ave. in the NYC Parade with my old high school, Power Memorial Academy. It's was a beautiful day. (Last year it snowed!)
Power Memorial was a great school, which had some excellent sports teams. Many of you basketball fans may have heard about it. Power's 1963 Varsity Basketball Team was voted the best high school team in America's history. I never played on the basketball teams, because I stunk. However, I was a great cheerleader. I wasn't a geek, but I took the stats for the 1969 varsity team.
http://powermemorialacademy.com/
Jack
Class of 1969
Who was the center on the 1963 Power Memorial Academy basketball team? If you are LA Fan, you might have a better time of guessing...
*******************
"The willingness with which our young people are likely to serve in any war, no matter how justified, shall be directly proportional to how they perceive the Veterans of earlier wars were treated and appreciated by their nation!"

-- George Washington


"A man good enough to shed his blood for his country, is good enough to receive a square deal afterwards . . ."

-- Theodore Roosevelt
Make it a family project, where your children learn about America from you...

HAVE YOUR GROUPS, SCHOOLS, CHURCHES, CORPORATIONS, FRIENDS, AND RELATIVES GET IN-TOUCH WITH:

PLEASE PRESS THE BANNER TO LINK



PLEASE PRESS THE BANNER TO LINK

OPERATION GRATITUDE

(SM) - Copyright © 2004

Operation Gratitude (SM)- Carolyn Blashek.

16444 Refugio Road; Encino, California 91436 USA

fax: 818-789-0563 email:

cblashek@aol.com

**************************************************************************

----- Original Message -----

Sent: Monday, February 28, 2005 2:14 PM




Lizzy Lulu is 11 years old. She is like most pre-teen girls who love music, cell phones and cool clothes, but she is quite a unique young girl. Lizzy has Cystic Fibrosis and Juvenile Rheumatoid Arthritis. Like many kids with serious health problems, she has a wish, but her wishes these days are not for herself.

After hearing that the troops in Iraq need AA batteries for their hand held entertainment devices and other battery powered items, she started a campaign to send 1,000,000 AA batteries to Iraq by July 4th, 2005.

To learn more about Lizzy and her special project, please click the following link.

Please support this amazing project and be sure to pass this email along to everyone in your address book.

Thank you.

Bob Parker

Our Batteries (Lizzy Lulu's) will be donated to Operation Gratitude. They are a non-profit organization that ship "care packages" to the troops serving in Iraq and other remote parts of the world.
Below is another great opportunity to feel proud of our American Military as well as yourself. The sergeant has a simple request...
My name is Sgt. Lamar Price. I am currently with the 278th. Regimental Combat Team at Camp Caldwell Iraq. I am writing to ask you for help with a project I am trying to start here.
A few weeks ago the 278th. opened a school in the area near here. I became aware that a lot of the children did not have shoes and were going to school barefoot in 50 degree weather. I am asking people to mail one pair of children's shoes to my address in Iraq. They can be any size boys or girls. They do not have to be new just serviceable. I will then collect them and give to our patrols and convoys to pass out. My address is
Sgt. Lamar Price
RHHT278RCT PLT7
Camp Caldwell Iraq
APO AEO 09374
A number of caring Americans on my mailing lists have asked, if Sgt. Lamar Price's request is legitimate. Based on the internet sources, where I found his above request, I would proudly say yes. During the Vietnam War, CAP Marines did the same thing. (Be part of the solution in Iraq.)
Sussex, NJ
----- Original Message -----
Sent: Monday, February 28, 2005 3:16 PM
Subject: Re: Responses: My name is Sgt. Lamar Price.
Jack,
Is this on the up and up? If so I will put in my bulletin to 25000. Knights of Columbus members I represent.
Get back to me ASAP.
MIKE
POWER MEMORIAL ACADEMY
----- Original Message -----
Sent: Monday, February 28, 2005 9:17 AM
Subject: RE: Sgt. Lamar Price (from boortz.com/boortz)
yes it is true. click here:
http://boortz.com/nuze/200502/02182005.html#shoes
Net Dog
HAVE YOUR GROUPS, SCHOOLS, CHURCHES, CORPORATIONS, FRIENDS, RELATIVES GET IN-TOUCH WITH:
OPERATION GRATITUDE
(SM) - Copyright © 2004
Operation Gratitude (SM)- Carolyn Blashek.
16444 Refugio Road; Encino, California 91436 USA
fax: 818-789-0563 email:
cblashek@aol.com
These events are open to all Veterans, their Families, their Friends and all appreciative Americans...
"America will never be destroyed from the outside. If we falter and lose our freedoms, it will be because we destroyed ourselves."

-- Abraham Lincoln
"A true friend is someone who thinks you are a good egg

even though he knows

you are slightly cracked."

I believe the teacher and the school's administration is at fault here, not the students.

The below article was in the New York POST on 2/21/2005. http://www.NYPOST.com
To find the telephone number for an employee of the Department of Education, you can call the main phone line at (718) 935-2000 during business hours.
----- Original Message -----




In the last week, I came across two stories involving the War on Terror. One angered me beyond words; the other uplifted my belief in the honor and humanity of our troops. You probably won't hear about either one in the mainstream media, but I figured they were worth sharing.

The first story came out on Monday, via the New York Post. Apparently, one of our troops based in South Korea, only ten miles from the North Korean border, received a package from school children. Pfc. Rob Jacobs, whose home is in New Jersey, had received a bunch of letters from the William Alexander School (JHS 51) in Brooklyn, New York. As any soldier will tell you, letters from home, even those from strangers, are a blessing to receive. They break up the boredom of the lonely off-duty hours. They make you feel just a little less isolated when you're thousands of miles from home.

Or at least, they should have that effect. Sadly, however, this was not the case for some of the letters in this particular batch. The teacher of this particular social studies class, one Alex Kunhardt, apparently instructed his class to write the letters, but didn't seem to give much direction as to how those letters should be tailored. Out of 21 letters, nine of the students decided to go into an anti-war, anti-Iraq, anti-Bush diatribe. I am guessing that they may have been coached. They berated this lone soldier for his involvement in the destruction of mosques, the murder of civilians and the usual lib/dem/soc/commie diatribe we've come to expect from the MSM and the NEA.

Perhaps someone should have informed Mr. Kunhardt that American soldiers are not destroying mosques, nor are they murdering civilians. Further, he should buy a map. The war his students were decrying is going on in Iraq. Pfc. Jacobs is based in South Korea. Despite the same last name, there is a significant geographic difference between the Middle East and the Far East. Lastly, for middle school students, their spelling and grammar is atrocious. It's even worse than mine!

Now, think about this for a minute. You're a Private in the United States Army. You're farther away from home than you've ever dreamed you'd be in your entire life. You're less than a 20-minute drive from a country run by an incompetent whack-job despot with nukes, missiles, and not a whole hell of a lot to lose. If Kim Jong (mentally) Il decides to make a first strike, chances are you'll either be overrun by about a hundred thousand starving, well armed, and seriously honked off North Korean soldiers, or you'll end up as a shadow on the concrete wall behind you. Throw homespun hate mail into the mix, and chances are this is not going to do much for your morale.

Pfc. Jacobs, indeed all of our US military, deserve a major apology from this sorry excuse for an educator and those seriously deluded students who decided to attack a man whose job is to keep them safe. Jacobs deserves better, as does the rest of our military.

However, as angry as this situation makes me (and, I hope, you as well) another story gave me hope. It was in the form of a letter, but not from students to a soldier. It was, instead, a soldier's letter about students. Iraqi students.

A fair number of the posters on the ChronWatch Forum are fans of a certain talk radio personality. No, this time it's not El Rushbo. In Atlanta, there's a talk show host by the name of Neal Boortz. I've never heard his show, but from what many of our posters say, Mr. Boortz is the bee's knees. I've read his website (

http://boortz.com

) and it's very informative, funny, witty and infuriating in its accuracy of displaying the worst of lib/dem/soc/commie ''culture'' (and I use that term culture such a growth or colony of bacteria). I sincerely wish that his show were broadcast where I live. Well, maybe someday.

Anyway, Mr. Boortz does a daily update on his website called ''Nealz Newz'' - ah, another bad speller like me - and he had a letter that he included from a soldier in Iraq:

Dear Mr. Boortz,

My name is Sgt. Lamar Price I am currently with the 278th. Regemental Combat Team at Camp Caldwell Iraq. I am writting to ask you for help with a project I am trying to start here. A few weeks ago the 278th. opened a school in the area near here. I became aware that a lot of the children did not have shoes and were going to school barefoot in 50 degree weather. I am asking people to mail one pair of children's shoes to my address in Iraq. They can be any size boys or girls. They do not have to be new just servicable. I will then collect them and give to our patrols and convoys to pass out. My address is

Sgt. Lamar Price

RHHT278RCT PLT7

Camp Caldwell Iraq

APO AEO 09374

As you know the United States does more good for the people of Iraq than ever gets reported in the media. Mr. Boortz, any advice or help you can give to get the word out will be deeply appreciated.

Thank you

Sgt. Lamar Price

For those of you about to jump on Sgt. Price's spelling, I'd remind you that 1) he's in a war zone, 2) not all e-Mail systems include spell-checking software, and 3) he doesn't have a teacher from Brooklyn looking over his shoulder telling him how things should be spelled. Also, please note that when the sergeant talks about 50-degree weather, he's not talking Fahrenheit. He's referring to the Celsius scale. I know from personal experience that you don't want to be walking barefoot on anything when it's 122 degrees Fahrenheit outside.

Here's a soldier smack-dab in the middle of a war zone. He's just one of over 140,000 men and women dedicated to protecting America and ensuring the freedom of 25 million people. Is he asking for sympathy? Is he asking for support? Is he asking for armor for his Humm-V? Is he asking for Fig Newtons? No. He's asking for shoes. Shoes for Iraqi school children. Boys or girls, new or used, fancy or plain, doesn't matter. He puts his life on the line every single day, like every one of his compatriots over there, and his thoughts aren't for himself. They're for the kids he helped free, to make sure they don't burn their feet when they go to the schools that US soldiers have either rebuilt, or started from scratch.

I'm planning to write to both Mr. Kunhardt and Sgt. Price this week. For Mr. Kunhardt, I'll be filing a complaint to his principal and his district supervisor, asking how they could allow an educator to use a social studies project to spit vitriol at a brave American soldier. For Sgt. Price, I'll be heading over to Wal-Mart to pick up a couple of pairs of kids shoes, and a great big Thank You card.

Two men who represent the worst America has to offer, and the best.

~~~~~oo0oo~~~~~

If you'd like to complain to the school and the district about Mr. Kunhardt's heartless class project, here are the addresses -

Mr. Alex Kunhardt &

Mr. Xavier Castelli, Principal

William Alexander School

Junior High School 51 (Park Slope)

350 Fifth Avenue

BROOKLYN, NY 11215-2813

Phone: (718) 369-7603

Fax: (718) 499-4948

Joel I. Klein, Chancellor

NYC Department of Education

52 Chambers Street, Room # 320B4

New York NY 10007

Phone: (212) 374-0200

e-Mail:

JKlein@nycboe.net

Semper Fidelis

***********
Adopt An American Veteran
Vietnam Vets to get 'True Homecoming'
WHAT HAPPENS IF AMERICANS TROOPS PULL OUT TOO EARLY...
MASSACRES: Remember Cambodia and Vietnam.
Taken from the Vietnam War-Almanac .
General Editor; Mr. John S. Bowman
The VC sapper had set fire to a number of villages around Duc Duc; and this actually helped the United States Marines' helicopters locate the area.
At 0210 Hours, two battalions of the 38th North Vietnamese Army Regiment. reinforced by two VC Sapper battalions, attacked Duc Duc, a District Headquarters just west of An Hoa, defended by the Vietnamese 412th Regional Forces (RF)Company and the 1123rd Popular Forces (PF) Platoon with a handful of United States Army advisors.
At 0245 Hours, the 1st Marine Air Wing's Black Hammer helicopters equipped with infrared observation device and Xenon searchlight, and two HML-367 AH-1J's, Launched from Marble Mountain. The cloud ceiling of 600 to 800 feet prevented fixed-wing air support during the night.
The Viet Cong sappers (VC Terrorists) had set fire to a number of villages around Duc Duc and this actually helped the helicopters locate the area.
For the next four hours, the sea Cobras helicopter gunships expended 2,800rounds of 20mm cannon and the 64 rockets. As the North Vietnamese Army (NVA) force fell back, they used boats to cross the Thu Bon River and the Cobras sank six of them.
Eye Writness Report To The Massarce
The Duc Duc Resettlement Village Massacre
Local Heroes

December 20, 2004
By Andrew Borene

"I think that there is no greater gift than for a man
to be willing to risk his life for the freedom of strangers."
---
Op-Ed Contributor: Local Heroes

December 20, 2004
By ANDREW BORENE

Minneapolis - IF the Pentagon hopes to start bringing American troops home from Iraq while also increasing security there, it will have to find a way to do more with less. One approach could be expanding the Marine Corps combined-action program, an initiative that was successful in Vietnam and has shown early promise in Iraq.

The concept behind the program is that if American and foreign troops operate together, each will gain knowledge from the other as to the best way to counter an insurgency. In Vietnam, platoons were created that combined marines and Vietnamese militia members. The Americans were handpicked, chosen because they had shown particular respect for the local culture. They were expected to live in the villages they were assigned to defend, striving to "work themselves out of a job" by training their Vietnamese counterparts in police work and security operations.

The most striking success of the program was a rapid increase in actionable intelligence. Living in Vietnamese hamlets for months, the marines got a chance to get to know the locals, who in general had kept a careful neutrality in the war. This helped to humanize the American presence and reduced the passive support many civilians had been giving to Vietcong guerrillas. For many, their respect for (or fear of) the communist guerrillas waned, and they broke their silence about intelligence leads.

In the long run, it was one of the few efforts that managed to win some "hearts and minds" in Vietnam. Unfortunately, the top brass lost interest in the program in the early 1970's and, well, the rest is history.

Last year, under the leadership of Gen. James Mattis, members of the First Marine Division in western Iraq began adapting the program to aid poorly trained Iraqi National Guard and police forces. Although it is too soon to declare success, reports from the military and the news media suggest that Iraqis in the combined-action program perform better in combat, have higher morale and are considerably more reliable than their regular Iraqi military counterparts.

Expanding the program would be best accomplished by teaming coalition troops with Iraqi security troops, or even paramilitary groups as in Vietnam, and placing them in cities along the main supply routes. This would significantly bolster the coalition's ability to gauge popular sentiment and gather intelligence leads on the pursuit of enemy leaders. It would also reduce the high profile of the coalition forces.

While the situations in Vietnam and Iraq are not identical, when it comes to battling insurgents it is always vital to erase their advantages in popular support and local knowledge. A few good marines learned how to do that during Vietnam; perhaps trying it again in Iraq can bring about a different ending.

Andrew Borene, a law student at the University of Minnesota, was a first lieutenant with the Marine Expeditionary Force in Iraq. He is an adviser to Operation Truth, a veterans' advocacy group.

*******************************************************
It's time that American Democrat Leaders got behind a solution and pushed it forward, instead of their DOOM and GLOOM forecasts. John Kerry is still the Democrats top forecaster. Does any Democrats think the Iraq Election was a major step forward... Or are all Democrat politicians afraid of John Kerry, Ted Kennedy and their soon to be elected leader, Howard Dean?

There must to be some Democrat Politicians, who are NOT afraid of their Far-Left Leadership...?

Jack

Rice: Iraqi Voting Exceeds Expectations

By ANNE GEARAN, AP Diplomatic Writer

WASHINGTON - Secretary of State Condoleezza Rice (news - web sites) said the Iraqi elections went "better than expected" Sunday, despite incomplete reports about the extent of voter turnout in areas plagued by intimidation and violence.

She also called insurgents "terrible thugs" who will not succeed in stopping voting and the progress of democracy in Iraq (news - web sites).

"Every indication is that the election in Iraq is going better than expected," Rice said on ABC's "This Week."

But Sen. John Kerry (news - web sites), D-Mass., sounded a note of caution in an interview on NBC's "Meet The Press."

"It is hard to say that something is legitimate when whole portions of the country can't vote and doesn't vote," Kerry said.

*******************************

STOP TERRORISM AT ITS VILLAGE SOURCE. Support the Marine Corps' Combined Action Program (CAP) and the other Military Branches' Civil Action Programs in Iraq.

What CAP did in Vietnam is again working in Iraq! http://home.earthlink.net/~american_families/id5.html

OFFICIAL CAP MARINE Website
http://capmarine.com/
Americans did it before... This is not about politics.

Former CAP Marine Tim Duffie

tduffie@cinci.rr.com

is in contact with Marine Officers of CAP in Iraq. What CAP did in Vietnam is again working in Iraq!

http://home.earthlink.net/~american_families/id5.html

Lets help the Iraqi People directly. Please learn how you can help the Iraqi People in these CAP Villages. Get involved. Let the Iraqi People learn the truth of the kindness of the American People.

If the interest to help is there, maybe something can be started with the right people helping out! During the Vietnam War, packages of needed goods were sent directly through the U.S. Mail to CAP Marines. The U.S. Navy Corpsmen could always use some family medical supplies to pass around. However, because of the War on Terrorism and packages, there might be rules in place now.

Sometimes, these villages needed schools. The CAP Marines and Navy Seabees did the work for free. However, cost of supplies to build and run the school were donated by CAP Marines' families, friends, former schoolmates, fellow-Church members, etc. I heard of one CAP Navy Corpsman, who paid for one school himself.

During the Vietnam War, few Americans ever heard of CAP Villages.

OFFICIAL CAP MARINE Website

********************************************************************************

************************************************************************

**************************************************************

*******************************************************
This Letter should be shared with everyone, who helped get out the word.

Americans on the Internet won this past election over the American News Media.

Individual Americans again have a voice...

Their own voice!

Americans Working Together

Jack Cunningham

*********************************************************************************
This is anti-terrorism at its best!

This is good news! What we did in Vietnam is working in Iraq!
The United States Military taught us many things,
but never taught us how to give-up and quit.
----- Original Message -----
Change the above Marine's helmet; and he would look like he was serving in any American war.

GOD BLESS HIM AND HIS BROTHERS AND SISTERS, WHO ARE PROTECTING AMERICA TODAY...

He should never be labeled like the Vietnam Veterans before him.
The government has reneged on a contractual promise made to career military men and women.
The United States Court of Appeals for the Federal Circuit has said, "They served their country for at least 20 years with the understanding that when they retired they and their dependents would receive full free health care for life". The Court also said, "Perhaps Congress will consider using its legal power to address the moral claims raised by Schism and Reinlie on their own behalf, and indirectly for other affected retirees".

An operation, called the Brown Bag Project, is underway to remind
the Congress that they have not acted on the courts suggestion.

Click here to see the details of the Brown Bag Project plan.
Send your letters to the Congress.
Use the Tracking System to record your letters sent.
Use the Record Book to tell others what you are doing.
I highly recommend this video of America's HONORABLE... Please press the above link.

Jack Cunningham
In MICHAEL JORDAN'S Family, his Big Brother Is The Real American Hero.
USA WEEKEND Magazine Had A Great Article About American Kindness Over In Iraq

It's great that these personal Civil Action Projects are being highlighted. There are more things to war than guns, bullets, bombs and terrorism...

Many times, kindness and understanding are the best weapons...

AMERICAN CIVIL ACTIONS IN VIETNAM
Please PRESS the below link for the details of a Honorable Veteran's PTSD Discrimination case.
Our Military is doing a perfect job... We haven't had a terrorist attack on U.S. soil, since 9-11. God Bless Our Men and Women in Today's American Uniform.
Troops Report 'Atrocity Sites' in Fallujah
FALLUJAH, Iraq - U.S. troops have found close to 20 "atrocity sites" used by insurgents to imprison, torture and kill hostages in Fallujah, a U.S. military officer said Sunday.
Marine Maj. Jim West said that in addition to numerous weapons caches, troops clearing the city after a major U.S.-led offensive had found rooms containing knives and black hoods, "many of them blood-covered."
Briefing reporters at a base outside Fallujah, West said one room had "handprints on the walls and along the sides of the walls ... There was blood covering the entire wall and along the floorboard area."
He said troops had found signs of "torture, murder, very gruesome sights."
"We found numerous houses where people were just chained to a wall for extended periods of time," he added.
West did not provide more details, but said "a few less than 20" such sites had been found in the city, a stronghold for insurgents 40 miles west of Baghdad.
At least 34 foreign hostages have been killed by their captors in Iraq (news - web sites) this year, including three Americans. Many of the victims have been beheaded and their deaths shown on grisly videos posted on the Internet. Iraqi police and other security forces have also been killed after their capture by insurgents.
West said more than 1,400 people were detained in connection with the Fallujah offensive. More than 400 of them have been released after interrogators determined they were non-combatants.
The military says an estimated 1,200 insurgents and more than 50 U.S. troops have been killed in the assault.
On Friday, Lt. Col. John Sattler, commander of the 1st Marine Expeditionary Force, said this month's offensive had "broken the back" of the insurgency. But U.S. troops and their Iraqi colleagues have continued to come under attack while searching for holdouts.
Marine Lt. Col. Daniel Wilson said troops were searching an estimated 30,000-50,000 buildings that could contain pockets of resistance. He said small numbers of insurgents managed to move in and out of the city but that a U.S. Army cordon around Fallujah kept most of the rebels contained.
************************************************************************
SLEEPING ARRANGEMENTS IN IRAQ
PTSD
Occurs after exposure to a terrifying event or ordeal in which grave physical harm occurred or was threatened.
Causes: Violent personal assaults (physical as well as emotional) such as rape, mugging, child abuse and marital abuse, natural or human-caused disasters, accidents, terrorist attacks or military combat.
Those likely to develop the condition: Rescue workers, survivors of terrorism, accidents, rape; the emotional, physical and sexual abused, as well as other crimes; immigrants fleeing violence in their home countries; survivors of earthquakes, floods, severe hurricanes; and people who witness traumatic events are among the people who may develop PTSD. Families of victims can also develop the disorder.
Vietnam Veterans, and Fellow Americans: There's one more job to finish.

It's time to get Senator John Kerry's Military Records Released...

Lets set things straight...

Jack Cunningham

John Forbes Kerry Timeline

**************************************

NEW JERSEY JUSTICE

IN A NEW JERSEY LEGAL MALPRACTICE CASE, AFTER REVIEW OF A 'PRO SE' PTSD VIETNAM VET'S EVIDENCE, SUSSEX COUNTY SUPERIOR COURT's JUDGE, HONORABLE RONALD GRAVES DECIDES THAT THE SUPERIOR COURT'S LAW DIVISION IS WARRANTED FOR DAMAGES.

"IT IS NOT YOUR FORMER LAW FIRM'S FAULT THAT YOU HAVE MENTAL PROBLEMS. JUST WORK OUT A PAYMENT PLAN." Said by a New Jersey Attorney Ethics Official to a Disabled PTSD Vietnam Veteran - January 2003. She was protecting her own Vice-Chairman of Attorney Ethics and his Law Firm. (His Firm was Over-Billing and False-Charging.) She NEVER admitted that she had a CONFLICT of INTEREST.

Kerry Says He's Not Ruling Out Another Run

http://news.yahoo.com/news?tmpl=story&u=/ap/20041117/ap_on_go_co/kerry

By MARY DALRYMPLE, Associated Press Writer

WASHINGTON - Sen. John Kerry (news - web sites), who has $45 million left from his record-breaking Democratic campaign, hinted on Tuesday that he may try again for the presidency.

On his first workday back in the Senate since losing his White House bid, Kerry remained far from the spotlight, granting interviews to hometown reporters and joining the depleted corps of Democrats as they elected the party's new Senate leaders.

In his first extensive interview since his Nov. 2 defeat, Kerry was asked by the Fox News affiliate in Boston about running again in 2008 and reminded the questioner that Ohio is still counting votes from 2004.

He then said, "It is so premature to be thinking about something that far down the road. What I've said is I'm not opening any doors, I'm not shutting any doors." Kerry added, "If there's a next time, we'll do a better job. We'll see."

Reflecting on his loss, Kerry said he was not sitting around thinking about it. "You've got to go on," he said. "Do I find it some mark of failure or distress, the answer is no."

The former presidential nominee described himself as a "fighter," and added, "I can envision a lot of years of fight ahead of me."

In an interview with WCVB-TV, Kerry said, "Fifty-thousand votes — we'd be in a different place, having a different conversation," a reference to Ohio, which decided the race.

The Democrats have no clear front-runner for the 2008 nomination. Kerry has a distinct financial advantage over any rival based on his fund raising.

Kerry had roughly $45 million left in his primary campaign fund as of mid-October and could use that as seed money for another presidential bid. In addition, he had about $7 million on hand in a legal and accounting compliance fund that he could use for legal expenses in a 2008 campaign.

Because Kerry accepted full public financing for the general election phase of this year's race, he will have to give any of that money that remains back to the government.

During his day in the Senate, Kerry's colleagues thanked him, congratulated him and wished him well.

"Every time his name was mentioned, there was enthusiastic applause. Literally, every time his name was mentioned," said Sen. Debbie Stabenow (news, bio, voting record), D-Mich.

Democrats met in a closed-door session to choose their leadership team for next year in what is certain to be an uphill struggle for the party. Not only did Democrats lose their second straight presidential election on Nov. 2, but the Republicans increased their numbers in the Senate and the House.

In January, the GOP will control 55 Senate seats to 44 for the Democrats with one Democratic-leaning independent.

Sen. Joe Lieberman (news - web sites), D-Conn., a former vice presidential candidate who lost in 2000 and a one-time presidential aspirant who fell short in the 2004 primaries, spoke from experience in offering Kerry words of support.

"He has a lot to be proud of, and I hope he'll find what I did — that it was great to have the U.S. Senate to come back to," Lieberman said.

Senators predicted that Kerry would find an expanded role as he eased back into his old job.

"Obviously, he brings some experience, and people are interested in what he has to say," said Sen. Ben Nelson (news, bio, voting record), D-Neb., pointing out that nearly half the country, if not quite enough to elect him president, voted for Kerry. President Bush (news - web sites) received 60.5 million votes to Kerry's 57.1 million.

Kerry didn't make any remarks on the Senate's pending legislation nor did he deliver any speeches at the Democrats' meetings. He met privately with Sen. Tom Daschle, D-S.D., the former Minority leader who, like Kerry, lost on Nov. 2. Kerry also thanked other Democrats one-by-one for their support.

Kerry got a two-minute standing ovation from his staff, whom he thanked for giving "your heart, your soul and even your vacation time," one aide said.

The day belonged to another Democrat, Sen. Harry Reid (news, bio, voting record) of Nevada, the party's newly elected leader. Questioned on a range of issues as he assumed the job, Reid predicted that Kerry will find a role, pointing to the four-term senator's past work on banking and foreign policy issues.

"Senator Kerry is not a shrinking violet," Reid said. "We are looking for John Kerry to find what he wants to do. We are sorry that he's not in the White House, but we're glad that he's back on Capitol Hill."

Kerry also met with his policy staff to talk about health care, energy and other legislation that might build on themes from his campaign.

Not since George McGovern lost a bid for the presidency in 1972 has a senator returned to the Senate as a defeated presidential candidate, according to the Senate Historical Office.

*******************************************************

In 2007, Honorable Vietnam Veterans Will Be Ready For KERRY Again... The next time, he runs for president, John Kerry's full military record will be exposed. Why didn't a Federal Judge order the release of his military record for this past election...? (A Federal Judge ordered Bush's military record to be released.)
DAVID VERSUS GOLIATH Story

(A PTSD Vietnam Veteran against a New Jersey Vice-Chairman of Attorney Ethics)

"IT IS NOT YOUR FORMER LAW FIRM'S FAULT THAT YOU HAVE MENTAL PROBLEMS. JUST WORK OUT A PAYMENT PLAN." Said by a New Jersey Attorney Ethics Official to a Disabled PTSD Vietnam Veteran - January 2003. She was protecting her own Vice-Chairman of Attorney Ethics and his Law Firm. (His Firm was Over-Billing and False-Charging.) She NEVER admitted that she had a CONFLICT of INTEREST.
----- Original Message -----




Vietnam Veterans Are Vindicated Finally and Forever!!!

Yesterday's (ELECTION DAY) decision made by the American public was a referendum on America itself… I believe this election was easily the most critical in my lifetime of forty years… America has been fighting a cultural civil war since the late 1960's, and I've had the honor and privilege to live through it… yesterday's election had our society as we know it in the
balance…

For those of our veterans' community who served honorably and have lived with a terrible burden of charges of unsubstantiated war crimes, of
claims of dereliction of duty, of broad based, excessive drug use, and the pall of defeat that has hung over their collective heads for thirty
years… the honorable, duty bound men and women who left their families and lives behind to risk their own persons in a far away land most had never heard of; and the 58,000 plus members who never came home from the unpopular war in Southeast Asia, have been vindicated by America's citizenry once and for all.

With the resounding defeat of Senator John F. Kerry for his bid to become Commander in Chief of our Armed Forces, America has repudiated
the far Left in this country who seem to believe that the United States is the root of all evil in the world… America has decided who is contemptible… not the Hollywood elites, nor the Howard "Deaniacs"…

Michael Moore, who as a 21st century Joseph Goebbels created the propaganda film "Fahrenheit 911" and was allowed to sit at the most prestigious seat in the democratic party convention next to former President Jimmy Carter, has been dismissed by the American voters as the real "extremist" in America… NOT the average American in this nation that believe that marriage should be defined as a union between one man and one woman…

America also gave France and the other nations in Europe and the rest of the world who have refused to support the US and her allies in the War on Terror the middle finger!!! Those who will give away the security of the entire civilized world for financial gain – Germany, Russia, France, and others – will be even more minimized in the affairs of the civilized
world because of the decision made by American in yesterday's elections…

We elected a president with the largest number of affirmative votes in the history of American Politics…we have also sent a clear and concise
message to our enemies and their willing accomplices, that America has the resolve to do what's right, regardless of what the world's popular consensus might be… the better America prevailed with yesterday's decision to return President Bush…

Our enemies and their accomplices will have to face the realization that they will have to endure four more years of attempting to dig deep enough holes that our Armed Forces and our Intelligence Community cannot
locate them in…

The man who came home from Vietnam and joined the anti-war movement along with the likes of Hanoi Jane Fonda to publicly work against his
government and the servicemen and women while the war was still being waged, was not rewarded by giving him the opportunity to lead this
nation… his actions thirty years ago that he has built his entire political career on the defamation of American Servicemen was soundly
rejected by America…

The man that made his own service in Vietnam a potential rally point for much of the first half of his presidential campaign and then later dishonored his own service and the service of hundreds of thousands of fellow veterans who did their service time honorably, in most cases for YEARS not months, was told by America that this nation has NOT forgotten
his participation in smearing the good name of America's veteran community…

The man who all these years as a Senior United States Senator whose own service record was dubious at best and not expunged until the Carter Administration's Amnesty for the Vietnam era draft dodgers allowed for him to upgrade his Other Than Honorable Discharge to that of Honorable Service Discharge was told by America that he was not acceptable to be our Commander in Chief nor the single most important leader of the free world…

The man who supported the treasonous lies of the Winter Soldier Conference in Detroit and mocked the Flag Raising on Iwo Jima with an
anti-war book that trashed the service of America's involvement in Vietnam for his own political gain… at the expense of American POW's still in captivity… was told once and for all by the American public that his personal actions against our community have been made
dramatically clear. Does America believe in Michael Moore's vision of America our do they believe in President Bush's views…

The man who spent his early days in politics railing about false atrocities purportedly being levied against the Vietnamese by the lowly American servicemen, John Kerry will now be thrown onto the trash heap of history and the demons he helped create for an entire generation of American servicemen and women, have now been vanquished with his defeat…
HIS views of America's Armed Forces have been repudiated – completely and forever!!!

Americans have resoundingly decided that good will triumph over evil, that the world IS in fact, a better place without the likes of Saddam Hussein, his prison for children, his son's rape rooms and without his assistance directly and indirectly to terrorist organizations that make America and the entire world a more dangerous place…

Vietnam veterans had a significant impact on this election, and their service in Vietnam may not be an issue in American politics ever again… Yesterday, the American People have decided that it was time to finally say "Welcome Home" to those in our Armed Forces who served in Vietnam…

In a world that has been upside down for many of them for over three decades… they woke up today and found the world right side up!!!!

Welcome home brothers and sisters of Vietnam… YOUR victory yesterday (ELECTION DAY) against those who have spent their lives speaking out against your
honorable service for over three decades without apology - is better than ANY welcome home parade could ever be!!!


Jeffrey Sharp – Commander
AMVETS Post 18 – Orange County

----------------------------------------

Swift Justice

Bold John sailed forth in his faux scow,
Till the Swiftees fired across his bow;
And legions of irate attorneys,
Could not defend Cambodian journeys,
Nor stories of his fabled hat,
So voters sensed they smelled a rat.
And while the networks denied them prime,
The Swiftees surely got their time.

While John screamed it was all a smear,
O'Brien came across sincere,
And forced Big John to duck the press,
To run, to hide from his specious mess.
But relentless those old Swiftee guys,
They bit, hung on, exposed his lies.
These brave old warriors once again
Stood for their country, for their kin.

They made us all look one more time
At the traitor who'd charged them with crime,
And gave false witness to their deeds
For nothing more than political needs.
It's a smear proclaimed the New York Times
Those liars all committed crimes.
Chris Matthews raged, foamed at the mouth,
Still the turncoat's campaign headed south.

So the Swiftboat Veterans' charges stuck
And made poor John a sitting duck.
He had no answers, no glib replies,
To cover up his treasonous lies;
That made us think, our minds aware,
The Swiftees had some truth in there;
What if he'd faked his combat valor,
Were all those medals tinged with pallor?

Dan Rather would not pay them heed,
But still the Swiftees made John bleed.
The mainstream pundits called them liars;
But no lefty slant could staunch these fires.
The blazes that these Swiftees set
Were burning John Boy's *** you bet;
And those Swiftboat fires just burned away
Till they fried John's *** on election day.

Now all you heroes on that Wall
Take solace seeing Kerry fall.
This scheming pol who stained your name
Has been denied his claim to fame.
The Swiftees stood and did their best,
Denied the traitor his life's quest.
You can rest in peace our honored kin
Your honor restored by honorable men.

Russ Vaughn
2d Bn, 327th Parachute Infantry Regiment
101st Airborne Division
Vietnam 65-66

***************************************
GATHER ROUND (For The Holidays)

GOD BLESS AMERICA TONIGHT
Robert J. Pierce
Born: November 26, 1949
Hometown: Ft. Gaines, Ga.
Killed in Action: Aug. 11, 1970
Unit: Marine Corps
Combined Action Program (CAP)
CAP 2-9-2
The Duc Duc Resettlement Village
Age: 20
Robert loved the Vietnamese People in our peasant- farming village.
While on patrol, he died rushing to the aid of another CAP Marine, who had stepped on a booby-trap.
Robert Pierce believed in the United States. And he believed in what he was doing, trying to save the Vietnamese peasants of the Duc Duc Resettlement Village from terrorists.
For Robert, it was not about politics... It was about honor, and what was right!
(Robert Pierce traded patrols with me on the morning of August 11, 1970.)
Jack Cunningham
Robert was my friend. GOD BLESS HIM... (And let him always be remembered as an American Hero.)
Jack Cunningham
I Admit That John Kerry Has Answers for Each And Every American. (Please Press Here To Learn For Yourself.)
HEAR JOHN KERRY CONFESS TO WAR CRIMES
**********************************************************************************

SURRENDER WAS NOT AN OPTION
THE HIGH-WATER MARK OF THE 9/30/2004 PRESIDENTIAL DEBATE
"Without question, we need to disarm Saddam Hussein. He is a brutal, murderous dictator, leading an oppressive regime ... He presents a particularly grievous threat because he is so consistently prone to miscalculation ... And now he is miscalculating America's response to his continued deceit and his consistent grasp for weapons of mass destruction ... So the threat of Saddam Hussein with weapons of mass destruction is real" - Sen. John F. Kerry (D, MA), Jan. 23. 2003

The word about John Kerry must be spread on the internet, because the American News Media is completely behind his lies of 2004; just like the American News Media was completely behind his lies in 1971.

Please pass the word about John Kerry. If you read some thing on the internet that moves you about this traitor, please print it off so non-internet Americans will learn the truth.

Today, many Liberal-Democrat Leaders are condemning President Bush on the war, saying that he misled America. Please read the below "past quotes" from President Bush's most powerful Liberal-Democrat critics...
FORKED TONGUES - SO NOW EVERY ONE OF THESE SAME DEMOCRATS SAY PRESIDENT BUSH LIED--THAT THERE NEVER WERE ANY WEAPONS OF MASS DESTRUCTION AND HE TOOK US TO WAR UNNECESSARILY ?
Jack Cunningham (Sussex, NJ) and George Dros (New York State) are sitting at a table in a Duc Duc Resettlement Village peasant hut near the market place. Our eyes were shut, because of complete exhaustion. It was July 1970. At the time this picture was taken, the Americans in the Duc Duc Resettlement Village were not sure whether the CAP Unit would be pulled out of the village or whether it would be wiped out. The last three months, we had been experiencing some heavy combat. Intelligence reports were coming in daily that the Communists wanted to punish the village, while the Americans were still there.
By wiping out the Americans in CAP 2-9-2, the communist terrorists hoped to leave an example to other CAP Villages. With alerts at the highest level, night ambush responsibilities were 100% watch throughout the night. With two long patrols a day going outside the village, it didn't leave much time for the eight or so Americans of the CAP Team to sleep.
Around the day this picture was taken, an intelligence report came in from Marine Division Headquarters in Da Nang that the high Communist Command wanted to speed up President Nixon's troop pullout from Vietnam. They wanted to embarrass the Americans on a wide-scale and influence the American People into pressuring a faster troop pullout. The communist plan called for wiping out the Fifth Marines at the An Hoa Combat Base. It was going to involve thousands of Communist Forces. The Duc Duc Resettlement Village was on the large Marine Base's perimeter and was said to be the main route for the Communist attack.
Our orders that night in July 1970 was to set up in the most well-protected position of our village. Our Cap Unit was expected to hold off the Communist drive off as long as possible. We were expected to serve as a warning for the Fifth Marines at the An Hoa Combat Base.
In March 30, 1971, a large number of regular communist army forces, along with terrorists (VC) burned much of the Duc Duc Resettlement Village down. Over 250 men, women and children were killed, wounded and missing. The slaughter was left out of American television news reports. WHY...
The Vietnam War - Almanac by Mr. John S. Bowman
Jack and George were part of the last CAP Team that served in the village.
AROUND MARCH/APRIL 1971, WHAT WAS GOING ON IN AMERICA?
Please find out on your own what was John Kerry doing?
April 1971 was the month that John Kerry appeared before the United States Congress and called George and I BABY-KILLERS and VILLAGE BURNERS...
********************************************************************************
MORE ON CBS-GATE / RATHERGATE
LIBERAL POLITICAL AGENDA IN AMERICA'S PUBLIC COLLEGES
Sent: Wednesday, September 08, 2004 8:52 AM
By Barbara J. Stock
Over 30 years ago they put away their medals and their uniforms. They buried their anger and bitterness and moved on with their lives--and they waited.

Revisionists are trying to change history, claiming the returning Viet Nam veterans didn't suffer all that much when they returned home. All that talk of being labeled animals has been exaggerated over the years. But the veterans know better. They were there.

On the radio last week, one man related that he had unpacked the uniform that he wore home from Viet Nam all those years ago. It had not seen the light of day for over 30 years. He showed it to his children and grandchildren and, for the first time, spoke of the day that he returned home from war and was spat on, cursed at, and literally had to run a gauntlet of protesters who threw human waste and rotten fruit on him and his fellow vets. With the words "baby killers" ringing in his ears he was warned by laughing policemen not to retaliate or he would be arrested. So he ran. The able-bodied helped the wounded as they do on any battlefield because those on crutches or in wheelchairs were not spared the profanity and bags full of feces that were thrown at them by the raging anti-war protesters.

This now middle-aged vet went on to tell his family that he had hid in the bathroom at the airport for over two hours, bewildered and afraid. He wondered if he had landed in some foreign land where Americans were hated. Finally, he cleaned up the uniform he was still proud to wear as best he could and made his way to his plane, where he suffered more insults from the passengers. When he got home, he packed up his medals and his dirty uniform, just as it was, and he knew that one day, he would take it out again and he would have his say. That day has come.

One POW stated that he had never put a face to the name until he heard the words "Genghis Khan" pronounced only as John Kerry does and suffered his first flashback to the time he was being tormented by Kerry's words in a North Vietnamese prison camp.

They buried their anger and the bitterness --and they waited. Most of them didn't know who or what would be the signal to make their move, but they knew they would recognize it when it happened.

On July 29, 2004, it happened. John Forbes Kerry came to the podium at the Democratic Convention and uttered three words that made many Viet Nam vets skin crawl: "Reporting for Duty!" At last the time had come for these long-suffering veterans.

The past was staring back at these wrongly disgraced vets from their television sets. The face it bore was that of John Kerry, the man who had shredded their honor without a thought and climbed over the bodies of their fallen friends to launch a political career. Kerry had stripped them of their dignity the day he sat before Congress in his fatigues and portrayed them as "baby killers" and "murderers." Kerry did the unspeakable. He had publicly turned on his fellow vets while they were still in harm's way and American prisoners were still in the hands of the enemy. Kerry accused them all of being out-of-control animals, killing, raping, and pillaging Viet Nam at will. The anti-war movement--the protesters--had their hero and he was a Viet Nam War veteran, an officer, a medal winner, a wounded warrior: John Forbes Kerry.

Many Viet Nam vets buried the memories of their less-than-welcome homecoming, and John Kerry moved off the national scene. The feelings of betrayal had faded, but they were never resolved. The unprecedented injustice inflicted on the Viet Nam vets has always lain just under the surface, waiting for a chance to be uncovered. The war had stolen their youth and innocence and John Kerry stole their dignity and rightful place of honor in history.

Like an unlanced boil, the anger festered but there was nothing that could ease the pain. These vets didn't ask for "forgiveness" because they had done nothing wrong in serving their country. They never asked to be treated as heroes, just good soldiers. All they have ever wanted was the respect due all the men and women who have worn the uniform of this country. Being allowed to march in a few parades wasn't enough. A long over-due memorial was not enough. The Viet Nam Veterans moveable wall only brought back the suffering as they searched for the names of their fallen friends whose memory had been defiled and disgraced by people who considered them rampaging killers instead of men who died with honor for their country.

Now before them stands this man who would be president--this man who holds his service in Viet Nam up as a badge of honor now that it suits his purposes. This man Kerry brags about his medals and his tiny wounds and demands the respect they were denied, yet he offers no apologies for what he did to them. "I will be a great leader!" Kerry proclaims, because of his brief and self-proclaimed valiant service while wearing a uniform--the very same uniform that they wore and were spat upon because of it.

All across America, soiled uniforms and memories of being shamed and humiliated have resurfaced and Vietnam vets demand their rightful place in history. John Kerry seems bewildered by the reaction of his "fellow vets." He has become defensive and angry because now his service and honor are being questioned. Kerry seems oblivious to the pain he caused three decades ago when he stole all honor and dignity from those same "fellow vets" for personal gain. Now he wants to use them again, for the same reason.

All across America, Viet Nam vets are smiling. At last, perhaps they can bury their demons. These angry vets are demanding that this man who sentenced them to being shunned as criminals, tell the world that he was wrong and that he is sorry for what he did to them. Kerry must admit that he lied about them.

For many, it would still not be enough. Satisfaction and hopefully peace will come when Viet Nam vets see and hear John F. Kerry give his concession speech the night of November 2, 2004 with the knowledge that it was their votes that helped defeat him. There are approximately 2.5 million Viet Nam veterans in America and they have not forgotten.

Kerry denied them their rightful place as heroes and they will deny him his dream of the presidency. Angry Viet Nam veterans, silent for so long, will finally have their say. Payment in full will be delivered to John Kerry on November 2, 2004...
http://www.opinioneditorials.com/freedomwriters/bstock_20040902.html
-------------------------------------------------------------------------------------
Attack on Duc Duc Information for HML-167

And HML-367 For date 710329

HML-167 was a US Marine Corps unit in Vietnam HML-367

was a US Marine Corps unit in Vietnam

Primary service involved, US Marine Corps

Quang Nam Province, I Corps, South Vietnam

Location, Duc Duc

Description: At 0210H two battalions of the 38th NVA Regt

reinforced by two VC sapper battalions, attacked Duc Duc, a

District Headquarters just west of An Hoa, defended by the

412th RF Company and the 1123d PF Platoon with a handful

of US Army advisors. At 0254H the 1st MAW's Black Hammer

helicopter patrol, which consisted of a HML-167 UH-1E,

equipped with infrared observation device and a Xenon

searchlight, and two HML-367 AH-1J's, launched from Marble

Mountain. The cloud ceiling of 600 to 800 feet prevented

fixed-wing air support during the night. The VC sapper had set

fire to a number of villages around Duc Duc and this actually

helped the helicopters locate the area. For the next fours hours

the Sea Cobras expended 2,800 rounds of 20mm cannon and

64 rockets. As the NVA force fell back, they used boats to

cross the Thu Bon River and the Cobras sank six of them

while killing at least four NVA.

Comments. CPT McDonald, Thomas C, flight leader. LTC

Reese, Clifford E, AH-1J co pilot and gunner.

The source for this information was USMC H 1970-1971

P: 231

(Da Nang was about 20 miles northeast of Duc Duc. The flames must have been pretty bad, for the helicopter pilots to see it from Da Nang.)

Back in 1971, how could something like the Duc Duc Resettlement Village Massacre NOT be covered by the American News Media. Just think, if the American News Media carried this story instead of Kerry's CRAP, where would Vietnam be politically and FREEDOM WISE today...

This is why the Communist Country of Vietnam considers John Kerry a hero for communism... He has his own wing in a Hanoi Communist Patriots Museum.
Communist Vietnamese honor John Kerry, the war protestor, as a hero in their victory over the United States in the Vietnam War -- Part II.

On Memorial Day, May 31, 2004, Vietnam Vets for the Truth broke an extraordinary story about a photograph hanging in the Vietnamese Communist War Remnants Museum (formerly known as the "War Crimes Museum") in Ho Chi Minh City (Saigon). The photograph, displayed in a room dedicated to foreign activists who contributed to the Communist victory over America in the Vietnam War, shows Senator John Kerry being greeted by Comrade Do Muoi, General Secretary of the Communist Party of Vietnam. Jeffrey M. Epstein of Vietnam Vets for the Truth acquired the photograph during the Memorial Day weekend in response to a general request for photographs and records detailing Kerry's activities on behalf of the enemy.

Vietnam Vets for the Truth has now further documented the photograph. Photographer Bill Lupetti returned to the War Remnants Museum in Saigon on June 2 at the request of Dr. Jerome Corsi, co-author of the original article, and photographed a current edition of the "Viet Nam News" next to the display honoring John Kerry.

.
Photograph of John Kerry meeting with Comrade Do Muoi, General Secretary of the Communist Party of Vietnam, in Vietnam. Photo displayed in the War Remnants Museum (formerly the "War Crimes Museum") in Saigon. The June 2, 2004, edition of "Viet Nam News" is held beside the Kerry photograph to confirm the date the photo was taken. English-language placard below photograph reads: "Mr. Do Muoi, Secretary General of the Vietnam Communist Party met with Congressmen and Veterans Delegation in Vietnam (July 15-18, 1993)."

Dr. Corsi asked Mr. Lupetti to more thoroughly document the layout and scope of the museum, particularly the section featuring those foreign anti-war activists whom the Vietnamese communists wished to honor. He took a number of additional photos at the War Remnants Museum and elsewhere, several of which are presented below.

CLICK HERE FOR THE REST OF THE STORY
Please turn on your speakers. The words of the song tell the real story about Vietnam Veterans. (Please press the 2nd from the Left Arrow to start the music.)
(Please listen to the words of the song.)
Although the song is open to all Americans, it's especially important to all Veterans.
GOD BLESS AMERICA TONIGHT
by the Vettz Band
The Vettz Band is one of Charlie Daniels' opening bands.
Write to the Vettz Band
THE BELOW ARTICLE COMES FROM THE WASHINGTON TIMES
http://www.washtimes.com/op-ed/tblankley.htm
Unfit for command?


By Tony Blankley

I stayed up late last night and read from cover to cover the book "Unfit for Command — Swift Boat Veterans Speak Out Against John Kerry." An impartial reader (if there is still such a beast in this election season) would have to conclude that either the book is a pack of lies or John Kerry is in fact a reckless, lying man who misrepresented the facts in order to receive medals he didn't deserve, and is indeed unfit to command even a tug boat, let alone the United States military as president.
The book appears to be meticulously researched and reported. It is replete with copious footnotes, a detailed index and two appendices. First-hand witnesses are named and quoted verbatim to support each specific, shocking charge. Each charge of false heroics is logically presented. Theauthors quote the official Navy citation and then present the purported eyewitnesstestimony that refutes the official finding. The witnesses who are summoned forth are officers and men who served simultaneously with Mr. Kerry in Coastal Division 11 and purport to be eyewitnesses to the events in question.

And yet, there is another group of men, the sailors who served directly under John Kerry on the same boat with him — his band of brothers. They have traveled around the country with Mr. Kerry and have vouched for his description of his heroic, able and selfless service to our country.
One of these groups of men are lying through their teeth. This is not a case of failed memories. In a few instances, it could be a case of honest differences of perception of events. But considering all the testimony and evidence, John Kerry is either Dr. Jekyll or Mr. Hyde. As of this moment there is about a 50-50 chance that we will elect, in the person of John Kerry, either a very fine man or a truly despicable man president of the United States.
Either group of men, if we knew nothing else, would seem to be credible, reliable witnesses. Both groups of men served honorably in Vietnam, gained many medals and have apparently lived respectable lives since then. Few if any of them have been politically active in the last 30 years.
The men making the charges are almost all of his fellow officers and the higher chain of command in Kerry's coastal Division 11. The book points out that on John Kerry's Web site he has a photo of himself and 19 fellow swift boat officers, taken while they were simultaneously serving in that unit. Of those 19 fellow officers, 11 have asked him to stop using their image with him. Of the remaining eight, two are deceased, four don't wish to be involved and one is not a supporter of Kerry but didn't have the opportunity to sign the letter calling for the photo to be taken off the Web site. Only one of the 19, Skip Barker, supports Mr. Kerry.
There has been some confusion about whether the witnesses against Kerry had an adequate view of his conduct, compared with the view of his supporters who were on his boat. The book explains that the swift boats usually moved in a pack of three or four on the same mission. They operated within yards of each other. Moreover, they all docked, bunked, ate and lived in the same camp.
If one compared their relations to an army company of men, the fellow junior officers who captained the tiny swift boats were the functional equivalent of squad leaders, each with their own handful of men under them. Squad leaders, operating on the same mission together, are in excellent positions to assess the performance of their fellow squad leaders. They are covering each other's flanks. The book is filled with testimony of these men, describing what they claim they clearly saw John Kerry doing and not doing.
Of course, almost every presidential campaign has an outcropping of scandal charges. Usually it is by one or two people — a woman who claimed she met the candidate in a bar, some political opponent from a long forgotten campaign reprieving his shopworn, uncorroborated calumny. If a book is involved in such charges, the opposing party usually finds a hack ghost-writer.
But this scandal charge is by more than 200 respectable former naval officers and men. The primary author, John O'Neill, first started publicly challenging Mr. Kerry more than 30 years ago on the Dick Cavett Show. The co-author, Jerome Corsi, is not a political hack, but a college friend of Mr. O'Neill, with a Ph.D. from Harvard and a distinguished writing career.
The book has the ring of sincerity to it, and the mark of careful research and writing. If they are not telling the truth, all these men have exposed themselves to financially ruinous libel actions by Mr. Kerry — who has the private resources to prosecute such actions. Even as a public figure, he might well win such an action, if this book is the pack of lies the Kerry camp says it is.
If it is not a pack of lies, the nation needs to know that, too. I would encourage some of the major voices of the non-conservative mainline media — Tim Russert, Dan Rather, Leonard Downie Jr. of The Washington Post — to do as I did. Spend an evening reading the book. If they are not struck by the damning picture it paints of John Kerry and the credibility of the presentation, forget about it. But if they judge it as I did, then let their consciences be their guide.

Major Ross L. Webster USMC (Ret)
Jacksonville NC

Work like you don't need the money.
Love like you've never been hurt.
Dance like nobody's watching.

May there always be work for your hands to do;
May your purse always hold a coin or two;
May the sun always shine on your windowpane;
May a rainbow be certain to follow each rain;
May the hand of a friend always be near you
FOR THOSE WHO FOUGHT FOR IT, FREEDOM HAS A FLAVOR THE PROTECTED SHALL NEVER KNOW.


This video is not about John Kerry's Vietnam War record or what he did soon after his return from Vietnam. This video is about his more current lies...
I highly recommend that every visitor to this website, please visit the below link. You will need your speakers on in order to hear a brief video.
HEAR JOHN KERRY CONFESS TO WAR CRIMES
Kerry Should be Prosecuted and Disqualifed from National Office. Please sign the petition.