Use this list for general ideas of things to do at home together.
Read a book together.
Plan the menus for the family for a whole week.
Find a recipe for a new dish and prepare it.
Create a page for a scrap book.
Use a magazine or a newspaper and collect ads for a type of product. After pasting them to a large piece of paper, find tha average price of the product. (Hint: add up the prices and divide by the number of items.)
Find out what phase the moon will be in tonight.
Start a new collection or organize an old one.
Do some leaf rubbings and identify the types of leaves.
Write a letter to someone in public office.
Create a house plan of your home.
Determine the number of calories in the dinner you last ate.
Create a diorama of your room, using an empty box.
Using a newspaper or magazine, find and cut out all the letters of the alphabet. Paste them in order on a piece of paper. Lable the vowels and consonents.
Make a timeline of your life. Use the scale of one foot equals one year.
Do Sudoku!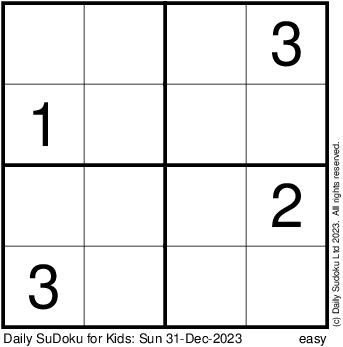 Visit www.dailysudoku.com for more puzzles, solutions, hints, books and other resources.